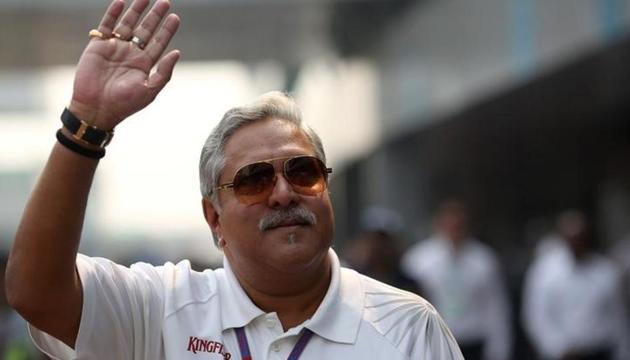 Britain will expedite all extradition requests including that of Vijay Mallya: Govt sources
India has asked Britain to extradite Mallya to face trial after the liquor and aviation tycoon fled there in March last year. Mallya has a base in London and a lavish country home bought from Anthony Hamilton.
UPDATED ON MAY 04, 2017 11:57 PM IST
The United Kingdom has agreed to expedite all Indian requests for extradition of Indian fugitives, including that of embattled industrialist Vijay Mallya, government sources said on Thursday.
"During the first home affairs dialogue between India and the UK on Thursday all pending extradition requests, including of Mallya, were taken up," said a home ministry official on condition of anonymity.
The Indian side was led by Union home secretary Rajiv Mehrishi and the UK delegation was led by Patsy Wilkinson, the second permanent secretary in the home office.
The UK has agreed to help India in 10 such cases while New Delhi has assured support in extraditing 11 fugitives from India.
Later, in an official briefing, home ministry?adviser Ashok Prasad said the specific details of Mallya's case had not been discussed.
"We have discussed how to remove the bottlenecks in processing extradition requests. The process involved in matters of extradition and the need to further improve them were also discussed," Prasad said, adding that Mallya's case is under judicial process now.
The 61-year-old Mallya, who called himself "The King of Good Times", is wanted in India for alleged financial irregularities such as loan defaults and money laundering.
Last month, Scotland Yard arrested the fugitive liquor baron and a London court granted him bail within hours.
Mallya left India for Britain on March 2 last year after a consortium of 17 banks accused him of defaulting on more than Rs 9,000 crores, mostly loans taken for his now-defunct Kingfisher Airlines.
Since Mallya's extradition case is being heard by a British court, the government can only extend its support to India. It cannot issue an order for the extradition of the flamboyant businessman. "All the fugitives are smart operators. They know how to use minor issues to delay the extradition process. During the dialogue it was stressed that India and the UK need to eliminate the possibility of extradition process being circumvented due to minor legal loopholes and minimise the delay in both the countries," the official said on condition of anonymity.
The government statement said the issue of challenges posed by illegal migrants was also taken up during the dialogue.
India also raised the issue of visa-related difficulties faced by its students, skilled professionals and dependents of Indian diplomats. The UK side assured to look into it. Both sides agreed to sign a memorandum of understanding in July on reworking the agreement on security cooperation.
India also offered to drop cases registered against a Bangladeshi national, who is lodged in Assam, so he can be extradited to the UK.
Close