'Violates fundamental rights': Plea in SC challenging linking Aadhaar to mobile
Oct 15, 2017 09:19 PM IST
The litigant's petition comes at a time telecom companies and banks have been constantly pursuing customers to link their accounts to their Aadhaar number.
As telecom companies continue to hound users with messages to link their mobile phone numbers with Aadhaar, a fresh petition in Supreme Court has challenged the government's rule.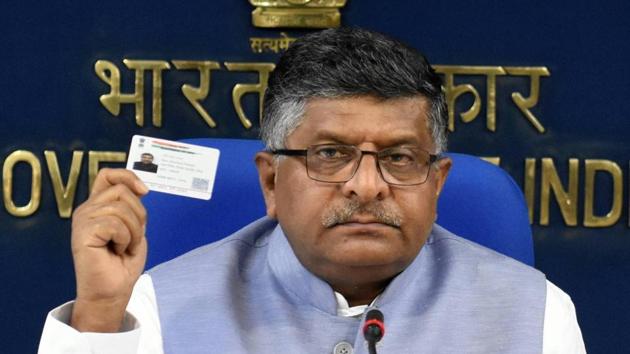 The petition filed by feminist researcher and activist Kalyani Menon also challenged another rule that makes linking bank accounts with Aadhaar numbers mandatory.
Menon's petition challenges a March 2017 circular issued by the department of telecommunication, that requires linking of mobile phone numbers and Aadhaar, following which telecom companies have been bombarding customers with SMS alerts and calls, asking them to link the two to avoid disconnection.
"It is submitted that the impugned circular also violates the fundamental rights and constitutional rights of persons, by requiring any mobile subscriber to link their mobile phone number with Aadhaar number as part of e-KYC requirement," the petition said.
Menon said there is no justification provided by the government which requires Aadhaar as the sole identifying proof without providing any alternative.
Her petition also challenged Rule 2(b) of the Prevention of Money Laundering (Maintenance of Records) Second Amendment Rules, 2017.
As per the provision, submission of Aadhaar number has been made mandatory for individual account holders, companies, partnership firms and trusts for opening of bank accounts, maintaining existing bank accounts and making any financial transactions of and above Rs 50,000.
The plea said that existing bank account holders have been directed to furnish Aadhaar numbers before December 31, 2017. Non-compliance will render the concerned bank accounts inoperational indefinitely, subject to submission of the Aadhaar number and the Permanent Account Number (PAN).
"The impugned provision is in violation of Article 300A of the Constitution. The Constitution protects the right to not be deprived of property, without due process of law. Rendering bank accounts inoperational, without the authority of law, is a violation of this constitutional right," the petition said.