Violence by cow vigilantes increased in India in 2016: US report
There was an increase in violent incidents by cow protection groups mostly against Muslims in India in the year 2016, an official US report on international religious freedom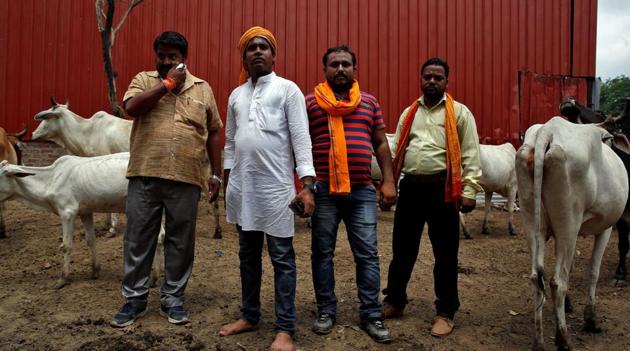 Updated on Aug 15, 2017 10:10 PM IST
There was an increase in violent incidents by cow protection groups mostly against Muslims in India in the year 2016, an official US report on international religious freedom said on Tuesday, noting that authorities often "failed" to prosecute cow vigilantes.
The report, the first under the Trump Administration, released by Secretary of State Rex Tillerson, said members of the civil society expressed concerns that under the BJP government religious minority communities felt vulnerable due to Hindu nationalist groups engaging in violence against non- Hindu individuals and places of worship.
"There were reports of religiously motivated killings, assaults, riots, discrimination, vandalism, and actions restricting the right of individuals to practice their religious beliefs and proselytize," the State Department said in its annual report, which does a country wise review of the religious freedom in the year 2016.
It said that there was an increase in violent incidents by cow protection groups against mostly Muslims, including killings, mob violence, assaults, and intimidation.
"Hindus threatened and assaulted Muslims and Christians and destroyed their property," said the Congressional-mandated 2016 Annual Report on International Religious Freedom.
Listing out some of the anti-minorities incidents by cow protection groups, the report said that the authorities often "failed" to prosecute violence by cow protection groups against persons, mostly Muslims, suspected of slaughtering or illegally transporting cows or trading in or consuming beef.
In his Independence Day speech from the ramparts of the Red Fort, Prime Minister Narendra Modi today said violence in the name of faith is "not acceptable" and described casteism and communalism as "poison" for the country.
His comments assume significance in the backdrop of incidents of lynchings by cow vigilantes.
Quoting the Evangelical Fellowship of India (EFI), the US report said there were over 300 incidents of abuse targeting Christians during the year, compared with 177 in 2015.
In its report, the State Department notes that the Supreme Court was considering a case challenging the constitutionality of the Islamic practice of instantaneous "triple talaq" divorce; the federal government filed a brief in support of the challenge.
"During his speech at Mahoba, Uttar Pradesh on October 24, Prime Minister Modi stated there should be no discrimination against women on the basis of religion and the government had the responsibility to protect Muslim women's constitutional rights," it said.
Muslim community leaders characterized government actions as interfering in their religious life and maintained that religious decisions should remain the exclusive domain of religious communities, it added.
"Religious minority communities stated that, while the national government sometimes spoke out against incidents of violence, local political leaders often did not, which left victims and minority religious communities feeling vulnerable," the report added.
Close Story
Personalise your news feed. Follow trending topics