West Bengal: Woman, daughter claim their hair 'mysteriously' chopped off
Hindustan Times, Malda |
Sreyasi Pal
Aug 11, 2017 11:01 PM IST
The woman and her daughter from the state's Malda district claimed their braids were chopped off while they were asleep
A woman and daughter from West Bengal's Malda district on Friday morning claimed their hair were mysteriously chopped off while they were asleep in a rerun of similar bizarre incidents recently reported in north India.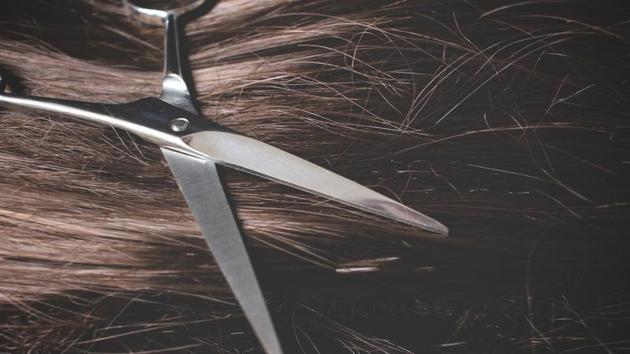 Manjura Bibi (35) and her nine-year-old daughter Reba Khatun from Fetehpur village in the district said they had no inkling as to how they lost their braids.
The hair was found lying in the room and they had no sign of injury on them.
The incident, first in Bengal, spread panic in the village, some 230 km north of Kolkata. Many superstitious villagers claimed it was the handiwork of some evil spirits.
The Malda villagers said the mother and daughter duo did not hear any noise or experience anything unusual during the night.
In the morning, Manjura Bibi noticed a lock of hair from her daughter's head lying on the bed. She raised an alarm and the neighbours rushed in. Shocked by the incident, Manjura Bibi became unconscious and was taken to the local Bhaluka hospital. She was released from the hospital after a few hours.
Pradhan of Bhaluka gram panchayat, Obaidur Rahaman said local police and civil administration were informed about the incident as it had spread panic in the area.
An organisation of the rationalists, the Paschim Banga Bigyan Mancha, however said the incident could be a prank.
"People in these villages don't lock their doors properly. It seems somebody played a prank to spread panic. Police should take action," said Kamal Krishna Das, a senior member of the organisation.
Several women in Delhi-NCR, Haryana , Punjab and Uttar Pradesh recently complained of their brads being chopped off, but psychiatrists blamed mass hysteria for such incidents.
"From all the available evidence, it seems the women are cutting their own hair either consciously or in an altered sensorium, likely to seek attention," Dr Sudhir Khandelwal, former head of the department of psychiatry at New Delhi's All India Institute of Medical Sciences (AIIMS) had said.