Taking steps to curb fake news and rumours, WhatsApp tells govt
The assurance comes in the wake of fake videos and child-lifting rumours spurring mobs to target innocent people across India over the last two years. The government had expressed 'deep disapproval' over the company's inability to clamp down on 'irresponsible and explosive material'.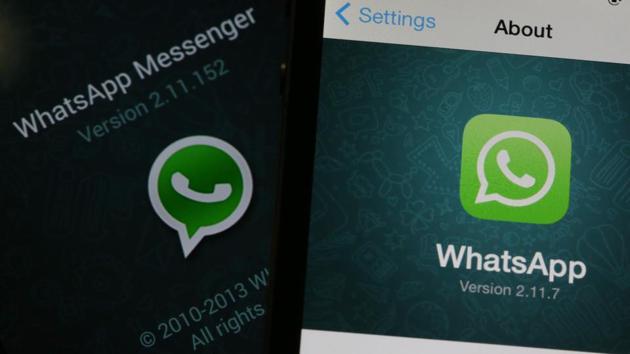 Updated on Jul 04, 2018 11:39 PM IST
Hindustan Times, New Delhi |
Vidhi Choudhary and Jatin Gandhi
Instant messaging service WhatsApp on Wednesday listed measures to prevent the spread of false information in India even as the government underlined the need for the Facebook-owned firm to do more while calling its response "prompt".
The measures include updates for group chats and the potential launch of a specific label to identify forwarded messages. The firm plans to create a system for preventing the spread of fake news and provocative texts in consultation with experts and law-enforcement agents.
The measures were listed in a letter written in response to a government missive expressing "deep disapproval" about WhatsApp's inability to prevent the spread of "irresponsible and explosive material".
"We're horrified by these terrible acts of violence and wanted to respond quickly to the very important issues you have raised," WhatsApp said in its letter to the government.
Fake videos and rumours of child-lifting circulated via WhatsApp have triggered lynchings in at least eight states.
Union information technology minister Ravi Shankar Prasad said the California-based company's response carried assurances but they were not enough. "Social media platforms cannot be allowed to abuse India by forces inimical to the country."
The Union minister called on social media companies to work closely with the government to ensure their platforms are not used to harm people.
"India is WhatsApp's largest market. That bestows upon them an important responsibility and accountability. Their network has been misused for instigating killings."
WhatsApp has a two-pronged strategy to prevent the recurrence of such incidents: Giving people the controls and information they need to stay safe and working proactively to prevent the misuse of the service.
"In mid-May, we added new protections to prevent people from adding others back into groups they had exited — a form of misuse we think is important to correct. And last week, we launched a new setting that enables administrators to decide who gets to send messages within individual groups,'' the firm said in the letter. "This will help reduce the spread of unwanted messages in important group conversations, besides the forwarding of hoaxes and other content."
The company said it has also been testing a "new label" that highlights forwarded messages, as opposed to those composed by the sender, to prevent misuse. "This could serve as an important signal for recipients to think twice before forwarding messages because it lets a user know if the content they received was written by a known person or a potential rumour from someone else," the letter said.
The company had tied up with Boom Live – a fact-checking organisation – to curb fake news ahead of the Karnataka elections in April. "Boom Live – available on WhatsApp – has published numerous important reports on the source of rumours that have contributed to the recent violence," the letter said.
On Tuesday, the company announced WhatsApp Research Awards for Social Science and Misinformation in an effort to understand how online platforms are used to spread misinformation.
"This local research will help us build on recent changes made within WhatsApp and support broad education to help people spot false news and hoaxes," it said.
Besides this, the company plans to run long-term public safety ad campaigns in India to explain how fake news and hoaxes can be spotted.
WhatsApp is using machine-learning technology to identify problematic accounts.
"Because we cannot view the content of messages being sent over WhatsApp, we block messages based on user reports and the manner in which they are sent. We use machine-learning to identify accounts that send a high volume of messages (faster than any human can) and are constantly working to improve
our ability to plug unwanted automated messages," the letter said.
According to lawyer Apar Gupta, the spread of online misinformation is not a problem that WhatsApp can offer solutions for in a vacuum.
"Framing this as a problem that is principally on WhatsApp or any social media problem is missing the point. This is principally a policing failure given the present social atmosphere in which lynchings are happening due to increasing divisions along lines of religion, caste and communities,'' he said.
Close Story
Personalise your news feed. Follow trending topics