Why CBI wanted Christian Michel, extradited from Dubai, in India
Christian Michel is one of three middlemen being probed in the case by the CBI and the Enforcement Directorate (ED) in connection with the AgustaWestland Chopper scam.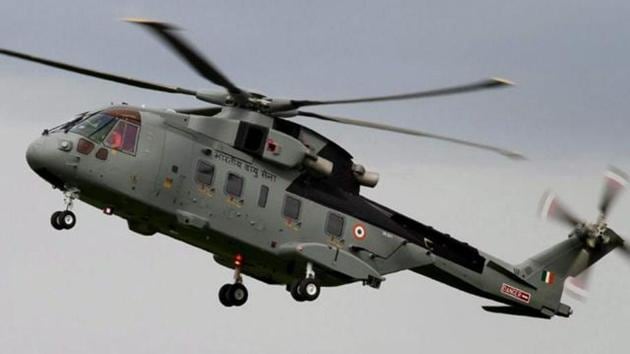 Updated on Dec 05, 2018 10:08 AM IST
The CBI filed its first chargesheet in the AgustaWestland scam in September last year. In the chargesheet, the agency alleged that Chrisitan Michel through his companies – Global Services FZE (Dubai) and Global Trade and Commerce Services (London) received Euro 42.27 million in the ostensibly payment for service and consultancy contracts in 2010-11.
The chargesheets says when the Agusta deal was being signed, Michel visited India 25 times and stayed in Hotel Ashoka and Claridges in Delhi and Windor in Bengaluru.
One such contract signed pertained to buying back 14 Westland choppers earlier sold to Pawan Hans Limited but Pawan Hans was never contacted about it though, Michel's firm Global Services got around Euro 18 for it. There were four other such contracts, the chargesheet stated, which resulted in total payment of Euro 42.27 million to Michel.
The chargesheeet also alleged that on April 10, 2008, Christian Michel sent a report from Mumbai to Giuseppe Orsi and other officers of AgustaWestland mentioning therein that Augusta had succeeded in flight trials distancing itself from the competition.
But, according to the chargesheet, he warned that if commercial bids of Sikorsky (the competition) were also opened then Agusta would be in trouble since Sikorsky would submit bids in Dollar rates. "He further reported that he was consciously and deliberately trying to disqualify the competition at that stage only so that the financial bids of Sikorsky are not opened," says the chargesheet.
CBI investigators said their probe revealed that Sikorsky was disqualified during trials therefore its unopened commercial bid submitted to the ministry of defence in February 2007 was returned.
The CBI, states the chargesheet, collected unopened bid of Sikorsky from the ministry in a sealed condition and it was opened.
According to the chargesheet, it was found that Sikorsky had quoted price amounted to Rs 2228 crore for supply of 12 choppers whereas Agusta quoted Rs 3966 crore which was approximately 80 percent more than the rate quoted by Sikorsky.
The agency alleged it was due to conspiracy hatched by Michel and other accused, Sikorsky was disqualified during the field trials and as a result Agusta got the contract.
The agency added Michel while acting as middleman in the deal procured confidential documents and secret information from the defence ministry and the Indian Air Force and used to Agusta executives through one of his associates in Mumbai. The documents sent by him included evaluation report of S-92 chopper and the contents of a technical committee report of the Indian Air Force prepared in February 2007. He also had information about movement of files of the deal in the ministry of defence and details of cabinet committee on security deliberations.
Close Story