Will contest Chhattisgarh, MP polls with Samajwadi Party; tie-up with Congress unlikely: Gondwana party chief
The Gondwana Gantantra Party holds significant influence over several tribal-dominated constituencies in Chhattisgarh and Madhya Pradesh.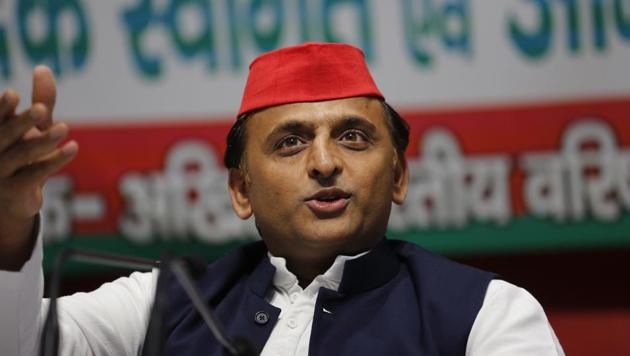 Updated on Nov 02, 2018 02:51 PM IST
New Delhi |
Press Trust of India
The Gondwana Gantantra Party will fight the assembly polls in Chhattisgarh and Madhya Pradesh in alliance with the Samajwadi Party, its chief Heera Singh Markam said Sunday, as he all but ruled out a tie-up with the Congress in the two poll-bound states.
He accused the Congress of "dilly-dallying" in alliance talks and said now it was too late for a tie-up as filing of nominations in Chhattisgarh was underway and parties have announced candidates on several seats.
The Gondwana Gantantra Party (GGP) will fight on 60 seats in Chhattisgarh, while the Akhilesh Yadav-led Samajwadi Party (SP) will contest 18 seats, Markam told PTI over phone from the party headquarters in Bilaspur.
Referring to the SP's election symbol of the cycle, he said the handle "is in our hands and paddle in their control".
The GGP holds significant influence over several tribal-dominated constituencies in Chhattisgarh and Madhya Pradesh.
Some representatives of the Congress have spoken to GGP representatives, but none of the responsible office-bearers or senior leaders of the party in Chhattisgarh have spoken with him, the leader of the tribal party said.
"If somebody doesn't want to talk...and even if they do, they say take one seat or three seats, then how can the talks proceed," he asserted.
Markam said talks also took place with the Mayawati-led Bahujan Samaj Party (BSP) that has an alliance in Chhattisgarh with Ajit Jogi's Janta Congress Chhattisgarh, but agreement could not be reached on seat-sharing.
The GGP said in Madhya Pradesh also his party's representatives had met Congress state unit chief Kamal Nath, but were not satisfied with the talks and the number of seats offered.
His remarks come just days after senior Congress leader Jyotiraditya Scindia, when asked about a possible tie-up with the SP and GGP, had said, "We are in touch with all possible partners -- our ultimate goal is to beat the Bharatiya Janata Party. We are not currently ruling out the possibility of an alliance." Asked if the Congress comes to the GGP seeking alliance at this stage, Markam said both parties will have to make sacrifices if they have to join hands now.
He, however, said, "Congress has seats in tribal areas, I have also worked in tribal areas, so neither the Congress would be willing to leave the seats for me nor I would leave the seats for them." "Nominations have started (in Chhattisgarh), so now the alliance looks unlikely," Markam said.
He asserted that the GGP's alliance with SP in both Madhya Pradesh and Chhattisgarh was on a strong footing.
In Madhya Pradesh's northern areas closer to Uttar Pradesh, SP will contest, while in south, the GGP will fight, he said.
The SP will contest around 50 seats, while GGP will contest on around 70 constituencies in Madhya Pradesh, Markam said.
Chhattisgarh has 90 assembly seats and will be the first to go to polls in two phases on November 12 and 20.
Elections for 230 assembly seats in Madhya Pradesh will be held on November 28 and counting of votes for both the states will be held on December 11.
Close Story
Personalise your news feed. Follow trending topics