Special courts to fast-track trial of criminal cases against lawmakers
Dec 12, 2017 10:46 PM IST
The ministry of finance has given the approval of Rs 7.8 crore to start the courts.
The government told the Supreme Court on Tuesday it has framed a scheme to set up a dozen special courts for a year to fast-track the trial of 1,581 criminal cases against politicians, including parliamentarians and state legislators.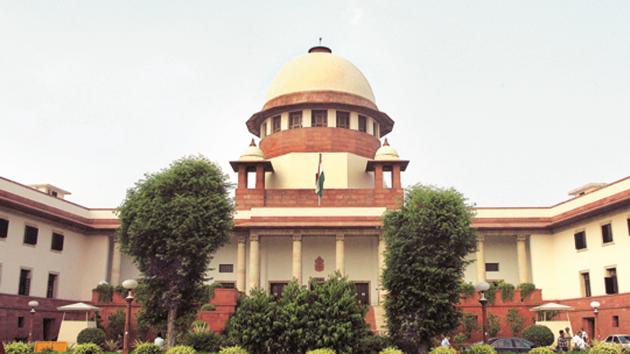 These cases were declared by politicians in 2014 when they filed their nomination papers for the Lok Sabha polls as well as elections to eight state assemblies.
Stay tuned with breaking news on HT Channel on Facebook.
Join Now
Law ministry additional secretary Reeta Vasishta submitted a two-page affidavit to the top court regarding the central scheme and said the finance ministry has approved Rs 7.8 crore to set up these courts.
The affidavit was in response to the top court's November 2 order that asked the government to draw a roadmap for special courts for speedy trial of lawmakers facing criminal charges.
The court is hearing a petition by advocate Ashwini Upadhyaya, who has sought a life ban on convicted politicians from contesting elections. The government has opposed the life ban.
"In the interest of the nation, trials in such cases must end within a year," a bench headed by Justice Ranjan Gogoi had remarked, asking the government to meet its promise to decriminalise politics.
At present, a lawmaker guilty of a criminal offence punishable by two years or more in jail immediately loses the membership of Parliament or state assemblies. The top court's 2013 judgment bars a convicted politician from contesting elections for six years from the date the sentence ends.
The suggestion for a central scheme to set up special courts was made after the Election Commission supported the idea, saying the move would go a long way in "cleansing Indian politics".
According to the scheme, two courts would exclusively hear 184 cases pending against Lok Sabha MPs. Bihar, West Bengal, Kerala and Telangana would get one court each to deal with 141, 107, 87 and 67 cases involving MLAs, respectively. Maharashtra and Uttar Pradesh have 160 cases apiece and they there would be one special court each in both states.
Andhra Pradesh, Karnataka, Madhya Pradesh and Tamil Nadu will also get one each, but 21 states, including Gujarat (54 cases), Jharkhand (52) and Odisha (52) will not have such courts. For states with less than 65 cases, the plan is to try them in existing fast-track courts with the Supreme Court approval.
There will not be any special judicial forum to hear cases of 44 Rajya Sabha MPs and the government affidavit is silent on which court will hear them.
The government was also reminded of a previous court order that fixed a one-year time limit for trial courts to dispose of cases against politicians.
The Centre failed to provide information the court had sought on how many of the 1,581 cases have been disposed of within one-year time frame. Also, it did not furnish data on any new criminal case being lodged against current or former MPs and MLAs between 2014 and 2017.
The government said it tried to get the information from the poll panel, but it too could not provide any.
The Centre sought more time from the court, saying it will collect details from state governments.
Criminalisation of politics remains a major concern in India as several politicians facing charges of corruption, murder, rape and abduction continue to be lawmakers.
The Supreme Court has intervened on several occasions to trigger electoral reforms, including making it a must for candidates to declare their assets and list criminal cases against them, if any.