World Bank says India has recovered from impact of demonetisation, GST
Updated on Apr 15, 2018 09:29 PM IST
Indian recovery will lift South Asia as a region and make it the world's fastest growing again, says the World Bank's bi-annual South Asia Economic Focus report.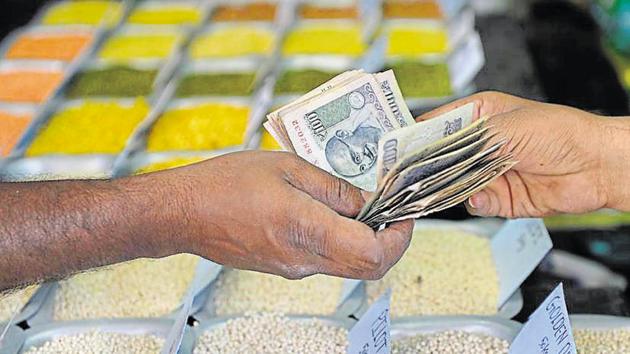 Hindustan Times, Washington |
, Washington
Yashwant Raj
The Indian economy has recovered from the adverse impacts of demonetisation and Goods and Services Tax and is projected to grow by 7.3% in 2018 and 7.5% in 2019, the World Bank has said.
Indian recovery will lift South Asia as a region and make it the world's fastest growing again, possibly even widening the lead over East Asia and the Pacific, said the World Bank's bi-annual South Asia Economic Focus report released on Sunday. It will drive South Asia growth to 6.9% in 2018 and 7.1% in 2019.
"South Asia had lost the lead as India decelerated for about five quarters, and now it is clear that India is bouncing back," the Bank's chief economist for South Asia Martin Rama said in an interview.
"The acceleration of growth that we see in the region is not necessarily that all countries in the region are doing much better, it's a mixed picture, but given the size of India, India's bouncing back is driving the growth," he added.
But job creation is a concern. Despite growth, India was not creating enough jobs.
The report said: "India must create 8.1 million jobs a year to maintain its employment rate, which has been declining largely due to women leaving the job market."
The decline on account of women dropping out is "happening in areas that are borderline between urban and rural (and) as farming jobs disappear and other types of jobs do not appear," said Rama, referring to existing research.
He added: "In the traditional village societies, working on the farm was a bit like working at home but now you are becoming urban and you have to go somewhere" else such as construction and other small service sector work.
India grew by an estimated 6.7% in 2017 as per the World Bank's estimates (there are several counts, including one by India) and is forecast to grow by 7.3% in 2018, and 7.5% in both 2019 and 2020.
"I am very confident that India can deliver growth rates in the range of 7 to 8% for quite some time without much work, just keeping good policies … (but) the question is can it do more?" said Rama.
"There was a time India was getting close to double-digit growth … can India get there? The answer is yes but it requires a very clear policy orientation on energy infrastructure trade and things like that," he added.
Asked if double-digit growth in sight, he said: "I am not saying it's in sight, but it's possible."
Indian recovery, Rama said, could be due to multiple factors. One, because of growing domestic demand and domestic consumption. And the other was from the point of view of policy.
There were a couple of things that contributed to the slowdown of India, which were temporary in nature, he said, pointing to the effect of demonetisation and the transition to GST, both of which may be positive in the long run but was disruptive in the short term.
Rama was referring to India's surprise decision to withdraw large denomination currency notes in November 2016, to rid the economy of unaccounted money and drive it towards formalisation, but which had also led to a crippling cash crunch. And the rollout in 2017 of the unified tax system, the GST.
These two temporarily disruptive developments came at a time of a "decline mainly related to investments and exports," he noted.
That phase is over and the economy is bouncing back. The World Bank report said India should take advantage of it and strive to accelerate investments and exports.
Close Story
Personalise your news feed. Follow trending topics