Writers, artists condemn arrest of activists by Pune police
At the event organised by the Gram Seva Sangha, linguist Ganesh N Devy said that all over the world the state is being controlled by capitalists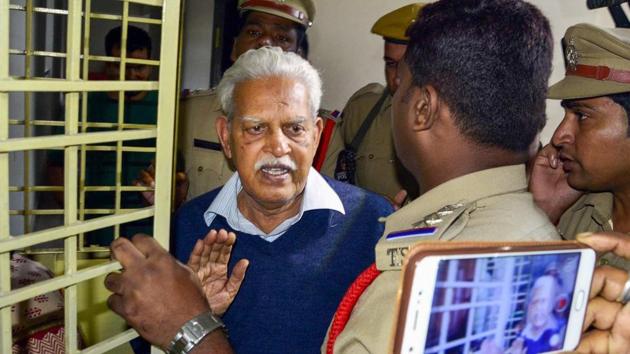 Updated on Sep 02, 2018 11:37 PM IST
At a literary meet here that comes close to the first death anniversary of the murder of journalist Gauri Lankesh, writers and intellectuals here called on the people of the country to work towards a more tolerant society and condemned the recent arrests of five activists by the Pune police.
At the event organised by the Gram Seva Sangha, linguist Ganesh N Devy said that all over the world the state is being controlled by capitalists. "The idea of criminal justice has been squashed, where the victim is tortured and the perpetrators get away," he said.
MS Sathyu, director of the critically acclaimed film Garam Hawa, said there was a lot of confusion in society at present, added to which are extremist tendencies that are threatening society.
Condemning the recent arrests of five activists and intellectuals by the Pune police, Sathyu said it was necessary now to use art as a weapon to express dissent. "It is necessary for some of us, through art to say vehemently that we oppose fascism and the dominance of religion...," he said.
Playwright Girish Karnad said the recent arrests were extraordinary.
"Usually, the first information report lists out the charges, but here it is completely unrelated...," he said, adding that police were just following orders.
Historian Ramachandra Guha said he had suggested to some publishers to employ the Pune police officials to write crime fiction because of the fantastic nature of its claims.
Guha said it was important now more than ever to follow the writings of Mahatma Gandhi and BR Ambedkar.
Close Story