Zakir Naik unfit to preach, Muslims should avoid listening to him: Darul Uloom
Islamic preacher Zakir Naik is facing heat over the "hate speech" that reportedly inspired one of the terrorists involved in the Dhaka attack,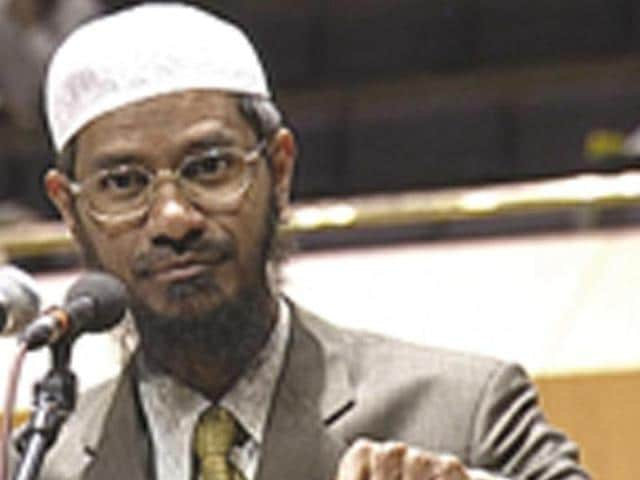 Updated on Jul 09, 2016 05:55 PM IST
Popular Muslim televangelist Dr Zakir Naik, who reportedly had a fan in one of the Holey Cafe attackers in Dhaka, often offers apologetics for his discourse, including that he is misunderstood.
What is his theological doctrine in a country that has greatly influenced Sunni Islamic thought?
What is little known is the caveat to his work from Darul Uloom in Deoband, a globally recognised seat of Sunni Islam, and its wide body of clerics, albeit on theological ground. Darul Uloom's main issue is that Naik is a self-styled preacher unattached to any of the four schools of Islamic thought, called maslak. Since 2007, Darul Uloom has issued a series of fatwas against Naik.
Darul Uloom propagates the Hanafi school of thought, the dominant discipline in much of western Asia, lower Egypt and the Indian subcontinent. The other three are Hanbali, Sha'afi and Maliki schools, each named after their founder imams.
Read | Police poring over Zakir Naik's sermons, books and speeches
Islam doesn't have a Pope or the Vatican, so many of the world's Sunni Muslims either turn to Cairo's Al-Azhar University or India's Darul Uloom for guidance.
Darul Uloom has gone so far as to publish a series of fatwas or edicts against Naik.
To be sure, Naik, a preacher with global reach, is said to instantly impress with his knowledge of Islam. He can quote from the Quran, verse for verse. Or cite a whole collection of sayings attributed to the Prophet Mohammed, called Ahadith, from memory.
But Darul Uloom's fatwas reject Naik as a "ghair muqallidin", a term used in Islam to describe those whose understanding of Islam is not directly sourced to any one of the four accepted schools of Islamic thought.
"I don't agree with his polemical approach. Islam is a religion of dialogue. As far his sources are concerned, he has a Salafi line of thinking. But one thing is clear that he doesn't preach wanton violence as is often accused," Akhtarul Wassey, professor of Islamic studies at Jamia Millia Islamia, said. Salafism refers to an aggressive, fundamentalist movement within Islam.
Many Indian Muslims have routinely sought Darul's views on Naik, according to the seminary's records seen by Hindustan Times.
"The statements made by Dr Zakir Naik indicate that he is a preacher of Ghair Muqallidin, he is of free mind…one should not rely upon his speeches," one of Darul Uloom's edicts, entered as "fatwa number 1541/1322=B/1429" in its official edicts list, states.
Another fatwa, numbered 352=363/B, says his knowledge is "not deep", "not reliable" and "Muslims should avoid listening to him".
"We are not going into whether Zakir Naik knows Quran or not. No, we are not saying that. We are saying it is important to follow one or the other maslak, all equally valid," Abur Rahman Qasimi, a former Darul Uloom student and the founder of Meerut's Hidaya madrassa, said.
Read | Despite ban, you can still watch Zakir Naik on TV
Naik's speeches have sometimes been held to be bigoted, often a mix of proper Quranic discourse and harsh anti-American rhetoric.
"I am absolutely against Muslims who kill, but what is the US doing?" Dr Naik told the New York Times, after winning the Saudi government's state recognition for "service to Islam" in 2015.
Dr Naik has put out a recorded message on his Twitter account to refute charges of inspiring the Dhaka terrorist. "Ninety per cent of Bangladeshis know me…That's a different issue that he (the attacker) may have been my fan but to say I inspired him to kill innocent human being is devilish," Naik says in the video.
In 2010, a British court validated a UK government decision to bar him. The court referred to speeches in which he appears to justify al Qaeda.
"If he's (Laden) terrorising the terrorist, I am with him, if he's not I am against him. Every Muslim should be a terrorist. Whether he is or not I don't know… So don't go and tell outside that Zakir Naik is for Osama bin Laden. I don't know what he is, I cannot base my judgment only on news," he tells his audience in that lecture.
Close Story
Personalise your news feed. Follow trending topics