Hit-and-run case mystery: Salman not guilty, so who drove the car?
Dec 11, 2015 08:03 AM IST
Bombay high court, which pronounced the verdict in the case, steered clear of the question in its judgment.
The Bombay high court verdict says there's not enough evidence to prove actor Salman Khan was inebriated and driving the Toyota Land Cruiser.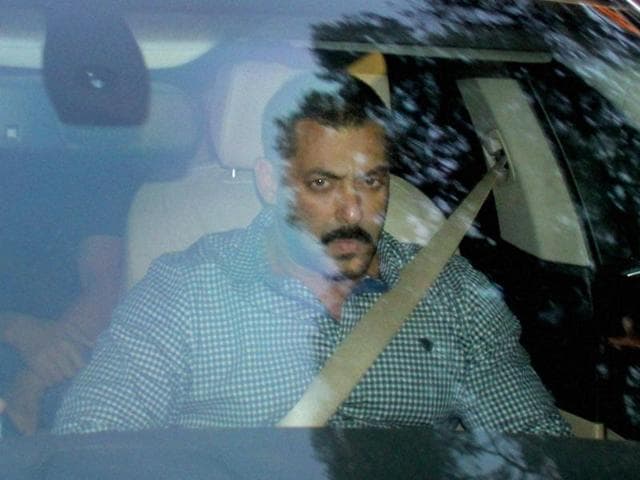 But it has left a 13-year-old mystery unresolved: Who, then, was behind the wheel?
The prosecution had failed to prove "beyond reasonable doubt" that the actor was driving the vehicle at the time of the accident and was drunk, the judge ruled.
The victims were all employees of a bakery located near the spot and were sleeping on the pavement when the car ran them over.
None of them could identify the driver at the time, though some testified later that they had seen Khan getting out of the driver's seat.
Read | 2002 hit-and-run case: Bombay high court acquits Salman Khan
This statement, though, proved to be of little use as the actor admitted he left the car through the driver's side because, as his lawyers established in court, the vehicle's left front door was jammed after the accident. So, while the Bollywood star stands acquitted, no one knows who was responsible for the fatal crash.
During the hearing, the defence maintained Khan's driver Ashok Singh was behind the wheel while the prosecution claimed Singh was never present in the car or at the accident spot. The court steered clear of the question in its judgment.
On the first day of the dictation of his verdict, justice AR Joshi observed that the prosecution had failed to prove its theory that only three people were inside the vehicle that night—Khan, his police bodyguard Ravindra Patil and singer Kamaal Khan. This allows room for the possibility that a fourth person was in the car, who the defence claims was Ashok Singh.
While justice Joshi refrained from making any categorical remark on the possibility of Singh driving the car at the time of the accident, the court accepted the defence's argument that he was present at the spot after the crash.
On Wednesday, however, the court lent weight to the possibility of Singh being present in the car and at the spot when it accepted the defence's contention that he had gone to the Bandra police soon after the accident to confess his role but police refused to record his statement. And while concluding his dictation on Thursday, the judge observed that the one person who was killed that night had indeed lost his life after being run over by the car. He, however, said it was not for the court to go beyond this observation at the time and deal with the matter of who was driving the vehicle.
Read:
Twitter erupts after #SalmanVerdict: 'The car was drunk'