Air quality on Friday worst ever recorded in Mumbai
Jan 30, 2016 08:17 PM IST
Pollution in the city rose to its highest levels since air quality data monitoring began last June.
Pollution in the city rose to its highest levels since air quality data monitoring began last June. The System of Air Quality Weather Forecasting and Research (SAFAR), which has been taking readings at 10 locations in Mumbai, measured the air quality index (AQI) at 325, which falls in the 'very poor' category, on Friday morning. By evening, it rose to 341, which was equal to Delhi's. The previous highest pollution level was recorded at 313 on the day after Diwali, November 12, 2015.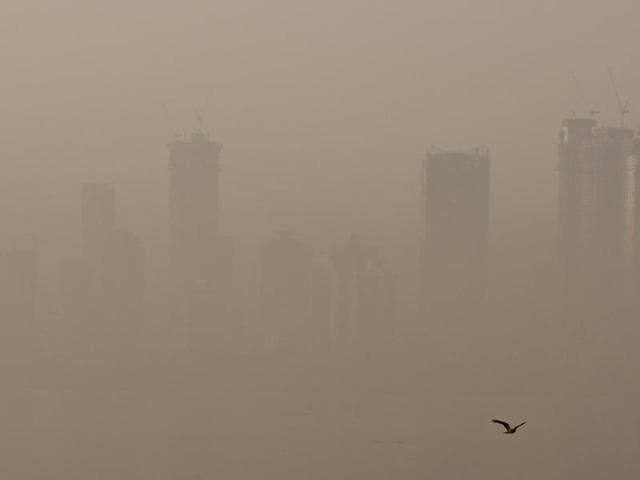 What's more: Mumbai's air quality is likely to worsen further over the weekend, with SAFAR predicting an AQI of 343 for Saturday.
A health advisory issued by SAFAR on Friday morning said, "People sensitive to air pollution are advised to remain indoors and everyone is advised to use pollution masks."
Of the 10 locations in the city, Malad was the most polluted on Friday as it recorded an AQI of 417, which falls in the 'severe' category, followed by Andheri and Chembur both of which had AQI of 369, falling under the 'very poor' category. All other locations recorded either 'very poor' or 'poor' air quality levels.
Officials from SAFAR said there was a 50% increase in pollution levels from Monday to Friday. "Low temperatures along with a rise in moisture levels since Thursday have begun trapping pollutants closer to the earth's surface, pushing the AQI to the highest levels. As the winds are calm and hardly have any speed, pollutants are unable to disperse," said Gufran Beig, project director, SAFAR.
In some eastern suburbs, the air quality was further affected by a huge fire that had broken out at the Deonar dumping ground on Wednesday. Residents of localities around the dumping ground reported acrid smell, thick smoke and a host of breathing problems. The solid waste management department of the civic body failed to douse the fire on Friday as well.
"The last two days have been hell for people already suffering from breathing problems. Children and senior citizens are suffering the most, while people have been forced to remain indoors. We have been suffering for the past 15 years and the civic body has still not provided a solution when it comes to a contingency plan," said Rajkumar Sharma, a resident of Chembur.