Attacked, intimidated, Bastar journo Malini Subramaniam packs up
Hindustan Times |
, Raipur
Ejaz Kaiser
Feb 20, 2016 01:18 PM IST
A freelance reporter contributing to news portal Scroll.in was "forced" to leave Jagdalpur following alleged intimidation by the Bastar Police and the local group Samajik Ekta Manch.
A journalist working out of insurgency-hit Bastar region in Chhattishgarh has been forced to pack up following alleged intimidation by Bastar police and a self-styled anti-Maoist group.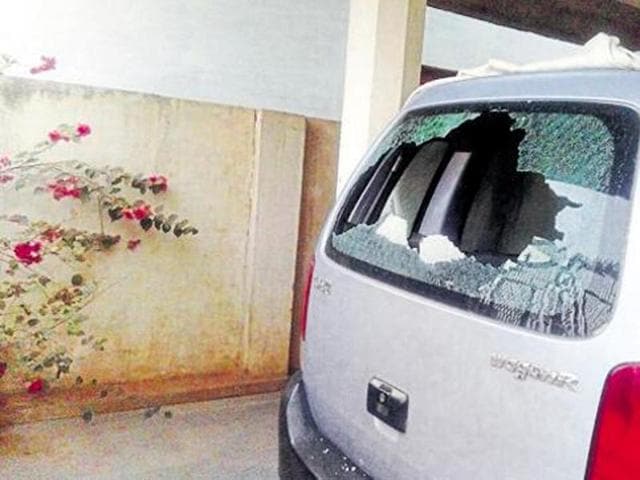 Malini Subramaniam, who writes for news portal scroll.in, was "forced" to leave Jagdalpur, the commercial hub of Bastar region after her house was attacked for being critical of the police in her writing.
The incident has once again put the spotlight on continuing violation of human rights in Chhattisgarh where journalists, critical of the police and the state, claim to be routinely harassed.
Read | Bastar journalist's house targeted by several men for 'Maoist link'
On February 7, around 20 men from Samajik Ekta Manch, a local group that claims to be a forum against Maoists, protested outside her house and "warned" her not to tarnish the image of the police. Later in the night, they started throwing stones at her house breaking the rear window of her car.
"It took the police two days to register an FIR in the case. The anti-Maoist forum organised rallies demanding my arrest and created an environment of insecurity for me and my family. The police even wrote a letter to my landlord making spurious claims about me and summoned him to the police station", she said.
At a time when the nation is outraged about attacks on journalists, one would expect the police to do its utmost to protect citizens and members of the press, she said.
Following the intervention of chief minister Raman Singh, Bastar inspector general of police SRP Kalluri and his deputy, superintendent of police RN Dash, visited Subramaniam's house.
"I have no information regarding her leaving Jagdalpur. All allegation of police intimidation are baseless. I along with Bastar IG visited her at her house and had assured safety of her family," Dash told HT.
Scroll.in believes Subramaniam has been targeted as she had extensively reported on human rights violations including tribal protests against police atrocities, allegations of sexual violence by security forces and fake encounters in Bastar region.
Read | 3 years after Dec 16 case, rape spree unpunished in Chhattisgarh
Read | Over 50 days after Bijapur assault, two probes but no arrests yet