Best Bakery case: When SC stepped in for justice
Updated on Feb 12, 2012 01:39 AM IST
The Best Bakery case in Vadodara, in which 14 people were killed, was one of the two cases related to the 2002 riots, which were shifted outside Gujarat after Supreme Court intervention. The other was the Bilkis Bano rape and murder case. Mahesh Langa writes. Timeline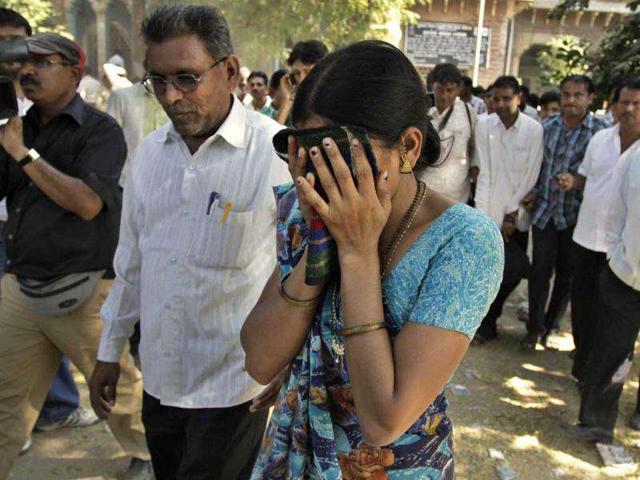 Hindustan Times |
, Ahmedabad
Mahesh Langa
The Best Bakery case in Vadodara, in which 14 people were killed, was one of the two cases related to the 2002 riots, which were shifted outside Gujarat after Supreme Court intervention. The other was the Bilkis Bano rape and murder case.

Among the most gruesome massacres of the Gujarat riots, the Best Bakery case has often come to symbolise the brutality of the carnage during the post-Godhara riots, in which 1,200 people were killed.
The trial took many exasperating twists before justice was finally delivered by a Mumbai court.
A day after the bakery was burnt down by a mob, the owner's 18-year-old daughter Zaheera Sheikh lodged a police complaint against 21 accused. In June 2003, a fast track court acquitted all the accused citing lack of evidence as key witnesses, including Sheikh turned hostile.
After the Gujarat HC upheld the verdict in December, the apex court termed the acquittal "miscarriage of justice". It then ordered reinvestigation and retrial and moved the case to Maharashtra, saying justice would not happen in Gujarat.
Indicting the Narendra Modi government on riots, the SC bench had observed, "When ghastly killings take place in the land of Mahatma Gandhi, it raises a very pertinent question as to whether some people have become so bankrupt in their ideology that they have deviated from everything which was so dear to him (Gandhi)."
In December 2004, a sting operation by news weekly Tehelka had shown BJP MLA Madhu Srivastav admitting on camera that he had paid Rs18 lakh to Sheikh to turn hostile.
Also, while seeking retrial of the case, the Gujarat government had cited, "lapses on the part of the state police in registering and recording of defective FIRs in the case and on the part of the prosecution in recording the evidence of witnesses".
After reinvestigation, the trial court in Mumbai convicted nine of the 21 accused and sentenced them to life term. Eight other accused were acquitted while the remaining four are yet to be arrested.
Personalise your news feed. Follow trending topics