Brush with nature
Pirate coves, limestone caves and dramatic rock formations make Halong Bay in Vietnam a compelling destination.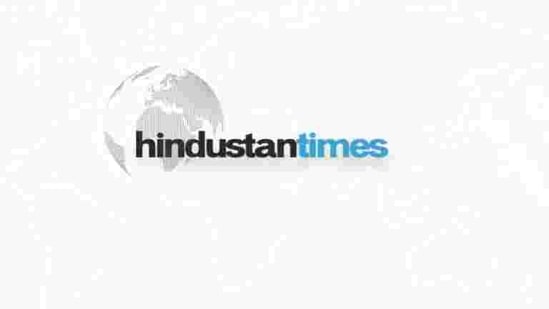 Updated on Apr 28, 2010 01:19 AM IST
Hindustan Times | By Geetika
, New Delhi
The drive from Hanoi eastwards to the famed Halong Bay was a wonderful antidote to the traffic and mayhem of the city. Electric green rice fields ran along the sides, farmers trundled through them in waterproof boots, fixing a mud bank here, hoeing a corner there. What made the scene instantly Vietnamese was the sight of their traditional conical hats. Two young men wheeled their bikes on the road,carrying six tied pigs between them.
We were heading an hour and a half away to a seascape studded with over three thousand islands made of extremely rugged rocks that have been shaped by centuries of sea and rain erosion. Known as karst, these formations are so sculptural that people constantly imagine shapes in them and the area is justifiably a Unesco World Heritage site. We boarded a sailing vessel for a couple of nights, cruised past the outlandish formations, taking in the views and hearing the birdsong. Hopping onto a tiny boat Trang, a young hand on board paddled us into the still waters of the lagoons where smugglers were reputed to have taken refuge. We noticed he had a rather long name. Well, long compared to Do, Vu, Dao, Le and Ng. Vietnamese family names became an obsession, and we began to collect them avidly.
Rain dust
The weather alternated between sunny and misty. The Vietnamese prefer to call the mist "rain dust". Through it, we saw "monkey isle", "seal isle" and "balancing isle". Though we didn't come across any wildlife on the islands, Trang told us that he has spotted gibbons and macaques on them. Even after years of seeing the formations, he gets excited at sunrise and sunset, urging everyone to get their cameras out, especially while anticipating the arrival of some special shapes. "Legend say, Dragon Tarasque fly from land to water, his flapping wings make shapes. Dragon now sleep under water". Our time spent staring at the scenery was interspersed with delicious Vietnamese meals and occasional conversations with locals who sailed up from their brightly painted floating villages to sell fruits and home woven textiles.
Memories, still alive
The natural limestone formations of the Sung Sot Grotto are lit-up with an array of coloured lights that enhance their dramatic effect. We were fortunate not to have too many visitors hustling us through, as we got there quite early. It was as though the interior landscape was competing with the exterior. There were three large chambers and the water from the bay, lapping against the sides of the cave created beautiful moving patterns on the stalactites and stalagmites. Though we couldn't go to Hang Trung, the drum grotto, Trang was quick to produce the distant booming sound we missed.
As our paddle streamer, the Emeraude turned around to head back to base, we felt a pang leaving the bay area, its sublime seascape and the delightful children who had enlivened our journey by clambering overboard, selling bits of coral and locally made baubles. It seemed like junk then, but the small white fan shaped coral at my desk never fails to take me back to the ghostly beauty of Halong Bay.
Booking a trip
For booking shortest tours that depart the bay and return the following morning, log on to www.halongtravels.com. The paddle streamer Emeraude is the most luxurious ship in the area, and the most atmospheric are the yellow-sail traditional wooden junks of the Bai Tho tourist company
Close Story