Cases filed against PM Modi for his 'political DNA' remark
Updated on Jul 28, 2015 01:52 AM IST
During his speech at a rally held in Muzaffarpur, PM Modi had allegedly questioned the "political DNA" of Bihar chief minister Nitish Kumar, drawing a sharp reaction from Kumar and his supporters.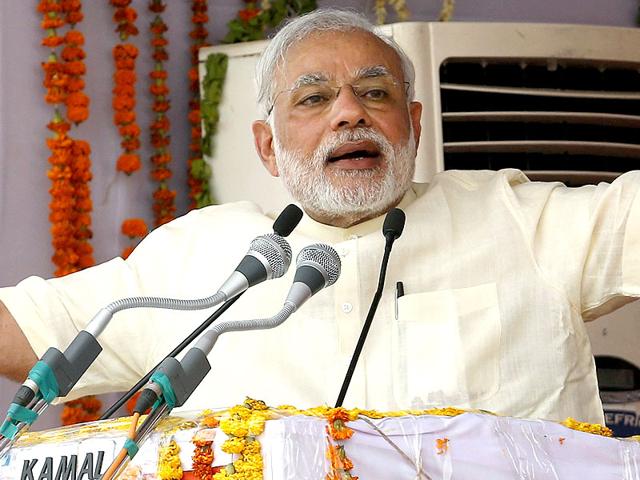 Hindustan Times |
, Muzaffarpur
Ajay Kumar
Two criminal complaints were filed Monday against Prime Minister Narendra Modi at a court in Muzaffarpur for allegedly questioning Bihar chief minister Nitish Kumar's "political DNA" at a BJP campaign rally.
Two residents of north Bihar — Janata Dal (U) leader Madan Prasad Kushwaha and Mazharul Haque — separately moved the court of Muzaffarpur chief judicial magistrate (officiating) Ram Chandra Prasad, seeking initiation of criminal proceedings against the Prime Minister.
The petitions sought to invoke the provision of Sections 500 and 504 of the Indian Penal Code.
Section 500 (punishment for defamation) reads: "Whoever defames another shall be punished with simple imprisonment for a term which may extend to two years, or with fine, or with both".
As per Section 504 (intentional insult with intent to provoke breach of peace), "whosoever intentionally insults, and thereby gives provocation to any person, intending or knowing it to be likely that such provocation will cause him to break public peace, or to commit any other offence, shall be punished with imprisonment of either description for a term which may extend to two years, or with fine, or with both".
After hearing the two petitioners, the CJM admitted the first case and transferred it to the court of additional CJM. The same court will hear Haque's case on August 1 on the point of admission.
Modi's remark, allegedly made at the "Parivartan Rally' in Muzaffarpur on Saturday, drew sharp reactions with Kumar saying the PM "insulted and humiliated all Biharis" with those words.
In their submissions, the complainants alleged they had heard the PM's speech at Chakkar Maidan and found it to be "highly derogatory" towards Nitish Kumar.
"Since Kumar represents the entire state as chief minister, by questioning his DNA, Modi had called into question the identity of the people of the state", the two complainants said in their petitions.
Close Story
Personalise your news feed. Follow trending topics