From launch of Jan Dhan Yojana to scrapping of Plan Panel: Top 10 decisions by Modi govt
Updated on Sep 02, 2014 09:18 PM IST
From the announcement to scrap Planning Commission to launching Pradhan Mantri Jan Dhan Yojana, HT takes a look at the top 10 decisions taken by his government after coming to power.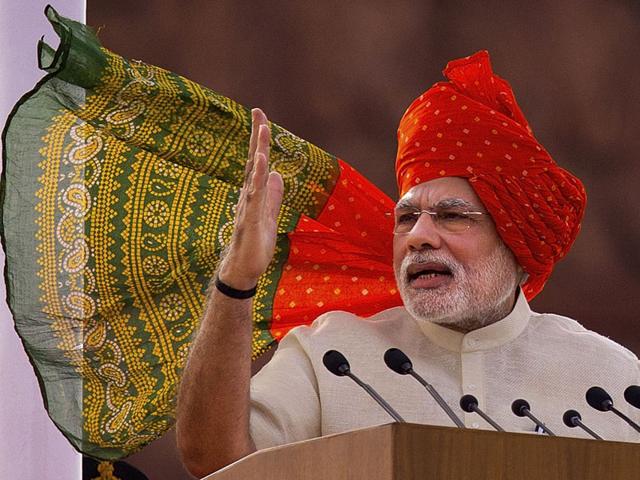 It has been 100 days since the Narendra Modi-led National Democratic Alliance (NDA) government came to power. After taking charge, Modi has been quick in framing rules and taking some strong decisions.
From the announcement to scrap Planning Commission to launching Pradhan Mantri Jan Dhan Yojana, HT takes a look at the top 10 decisions taken by his government.
1. Banking for all
Modi rolled out the Pradhan Mantri Jan Dhan Yojana on August 28 with a promise to end "financial untouchability".
Under the programme, 75 million bank accounts — two per household — will be opened by January 26, 2015. These will come with an overdraft facility of Rs. 5,000, which will kick in six months after the account is opened.
Account holders will get debit cards of RuPay — an Indian payment gateway like Visa and Mastercard — and accidental insurance cover of Rs. 1 lakh. An additional life insurance cover would be provided to those who open their accounts by the January date.
"If we want to get rid of poverty, we have to first get rid of financial untouchability. We have to connect every person with the financial system," the PM said.

Read More
2. Decision to scrap Planning Commission
Modi announced the government's decision to do away with Planning Commission in his maiden Independence Day speech.
"We will replace the Planning Commission with a new institution having a new design and structure, a new body, a new soul, a new thinking, a new direction," Modi said.
The announcement brought an end to speculations over the future of 64-year old institution.
It came under increased scrutiny in recent years, with many experts questioning its role in a market-economy model where private enterprises are the primary growth engines.
Modi did not specify details about the new body's likely structure, but there was speculation it would be modelled on China's National Development and Reform Commission. The Prime Minister could head the new commission with representatives from states and industry as members.
In the new structure, the finance ministry will likely take the final call on the annual gross budgetary support for various central schemes, as well states' annual plans, which until last year was decided by the Planning Commission.

Read More
3. India to get $35 billion from Japan
PM Modi's maiden visit to Japan to meet his counterpart yielded big results.
Pledging to enhance bilateral cooperation, Japan promised nearly $35 billion assistance to India for the next five years towards funding next generation infrastructure projects, smart cities, rejuvenation of Ganga river and introduction of bullet trains.
This implies that Japan would double its investments and number of companies in India during this period.

Read More
4. Calling off foreign-secy level talks with Pakistan
After Islamabad's decision to hold talks with Kashmiri separatists, India called off the foreign-secretary level talks with Pakistan.
Describing Pakistan's decision as an "unacceptable" interference in India's internal affairs, foreign ministry spokesperson Syed Akbaruddin said Pakistan high commissioner Abdul Basit's invitation with "so-called" separatist leaders undermined a constructive diplomatic engagement initiated by Modi.
Islamabad said India's decision to cancel talks was a setback in efforts to improve relations between the nuclear-armed neighbours.

5. Judges' appointment bill
Scrapping the two-decade-old collegium system, Parliament passed the National Judicial Appointments Commission Bill.
After the bill becomes a law, the government will have a say in the appointment of Supreme Court and high court judges.
The collegium system will be replaced by a six-member commission headed by the Chief Justice of India deciding on appointments and transfers.

Read More
6. Clearing 49% FDI in insurance
Union cabinet approved a proposal to ease foreign direct investment limit in the insurance sector from 26% to 49%. The move, however, comes with a rider that management control of these companies will remain with Indian promoters.
Overseas investment proposals beyond 26% will have to be approved by the Foreign Investment Promotion Board, the nodal agency that vets FDI applications.
A higher FDI limit in the insurance sector will also automatically ease FDI norms in the pension sector.
7. MyGov portal to enable govt-citizen discussion
Modi launched an interactive portal called mygov.in to involve citizens in governance.
The website aims to be a platform which can engage the youth in nation's development and they can contribute their ideas to achieve surajya or good governance).
"The platform would bridge the gulf between people and the government. Democracy cannot succeed without people's participation in the government and this should not be limited only during elections. The participation should be there in fulfilling peoples' aspirations and needs," said Modi while inaugurating the website.
The website offers multiple theme-based discussions for people to share their thoughts and ideas. An idea shared by a contributor will also be discussed on these forums.
People can upload documents, case studies, pictures, videos, other work plans, etc on the platform. he platform aims to bring like-minded people to implement the actions defined by the collaborating community, termed as "do" platform.

Read More
8. Formation of SIT on black money
In his maiden cabinet meeting, PM Modi announced the formation of a special investigation team (SIT) to unearth black money.
The SIT will be headed by former Supreme Court judge MB Shah and will include the highest-level officials from financial and economic departments as well as law enforcement agencies.

Read More
9. Refusal to sign WTO trade deal
India vetoed a global trade deal at World Trade Organization (WTO) meeting in Geneva because it wasn't accompanied by a parallel agreement safeguarding food security for millions of Indians.
India's strategy was to use its veto over the Trade Facilitation Agreement (TFA) as a bargaining chip to clinch an agreement that would allow it to maintain its food stocks and subsidies at levels that are far in excess of limits permitted under WTO rules.
Reacting to India's move, US secretary of state John Kerry said refusal to sign the pact has undermined the country's image.
"Failure to sign the Trade Facilitation Agreement sent a confusing signal and undermined the very image Prime Minister Modi is trying to send about India," a US state department official told reporters after Kerry's meeting with Modi.

Read More
10. Decision to lower age of juveniles
Another major decision taken by the cabinet was the approval of Juvenile Justice (Care and Protection of Children) Bill, 2014. The bill proposes treating minors older than 16 years as adults if charged with serious crimes such as rape.
The draft law, however, gives the Juvenile Justice Board the prerogative to decide whether the case involving a juvenile is 'serious' enough to be tried in a regular court.

Read More
Personalise your news feed. Follow trending topics