Graft case: Former union minister P K Thungon, 3 others convicted
Jul 21, 2015 07:25 PM IST
A Delhi court on Tuesday convicted former union minister P K Thungon and three others in connection with a cheating and corruption case lodged by CBI 17 years back, after which they were taken into custody
A Delhi court on Tuesday convicted former union minister P K Thungon and three others in connection with a cheating and corruption case lodged by CBI 17 years back, after which they were taken into custody.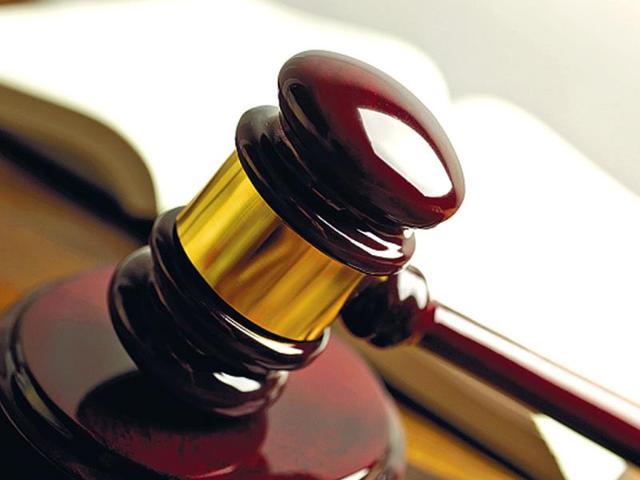 Special CBI Judge Ajay Kumar Jain held 69-year-old Thungon and others guilty of offences under Sections 120B (Criminal conspiracy) read with 419 (cheating by personation), 420 (cheating), 467 (forgery of valuable security), 468 (forgery for purpose of cheating) and 471 (using as genuine a forged document) of IPC and under provisions of the Prevention of Corruption Act.
The court ordered that Thungon, who was the then Minister of State, Ministry of Urban Affairs and Employment and three other convicts Tali AO, C Sangit and Mahesh Maheshwari be taken into custody and fixed the matter for arguments on quantum of sentence on July 27.
"Accordingly, P K Thungon, Tali AO, C Sangit and Mahesh Maheshwari, are convicted and sent to judicial custody," it
said. All the convicts were present in the court.
According to CBI, in pursuance to the proposal of the Government of Nagaland, the then Planning Commission had
sanctioned an amount of Rs two crore for the renovation and upgradation of minor irrigation projects for Nagaland and the money was to be released in two instalments of Rs one crore each.
The agency said that pursuant to the sanction of first instalment of Rs one crore by the plan body, the money was
kept in civil deposit by the Nagaland government and on the request of Joint Director of Irrigation and Flood Control, orders were placed for purchase of "sausage wire" of Rs 50 lakh.
CBI said that Tali AO submitted a bill of Rs 29,99,295 and he had requested that a demand draft of Rs 10 lakh should
be prepared in favour of one Thanu Thungan and another demand draft of Rs 15 lakh in favour of K Konngon Konyak.
The agency further said that Mezakrol, who was the then Joint Director of Irrigation and Flood Control, got these
demand drafts issued. It said that demand draft of Rs 9,98,500 issued in favour of Thanu Thungan was deposited on April 25, 1994 at Daryaganj branch of Vijaya Bank here in an account which was opened by Mahesh Maheshwari.