Has the Indian Railways evolved rapidly since Independence?
Feb 25, 2016 12:14 PM IST
The Indian Railways' numbers may be good, but the speed of its evolution over the last seven decades isn't as impressive
From Rocket, which won the first steam engine race from Stockington to Darlington in 1829, to Bullet trains, running at speeds ranging from 240–320 kmph, the international railways' hall of fame contains many a worthy mention.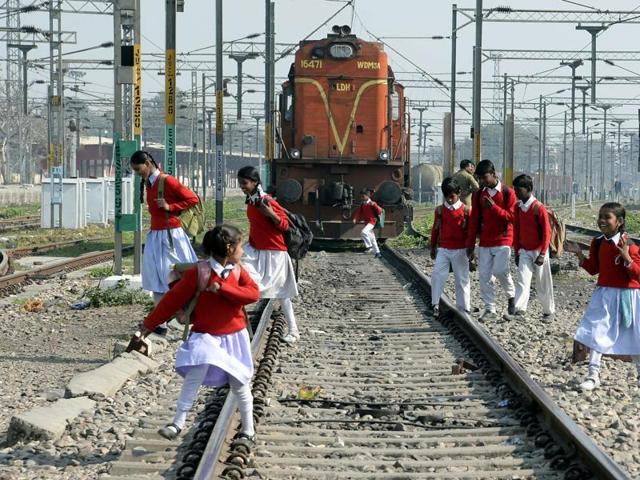 Figuring prominently in this list is the Indian Railways, which has 10,400 passenger trains hauling as many as 2.30 crore passengers (the combined population of Australia and New Zealand) every day. Impressively, a train takes off from one of the many major railway stations dotting India's landscape almost every 12 minutes.
There's more. The Indian Railways' inventory contains nine lakh wagons, 59,000 coaches and 9,000 locomotives, and in order to run its 5,000 diesel trains, it burns approximately 250 crore litres of the fuel each year.
So, has the country's railway network evolved at a rapid rate over the years? The answer is yes, and no.
Admittedly, the Railways' rate of growth was very high during the British Raj. In less than 20 years after the steam engine came to India in 1853, all its major metropolitan centres – including Delhi, Bombay, Calcutta and Madras – were linked by an extensive railway network. The country's hill railways were laid in the next 50 years. Less than a century after the railways chugged into India, as many as 54,000 kilometres of tracks were added to India's network at the annual rate of 600 km.
However, in the 69 years since the country's Independence, successive governments managed to lay only around 10,000 km of new tracks – at the approximate rate of 160 km a year. While India's erstwhile British rulers had ensured that all the five hill railways in the country became operational by 1930, Independent India has been struggling to complete construction work on the Kashmir rail link for the last 69 years.
Officials say that the Railways isn't doing such a bad job, considering how tough it is to manage a network as vast as India's. However, is such a show of helplessness warranted when the public transporter clearly occupies a monopolistic position in a seller's market?