Hyderabad received three alerts after Afzal hanging
A specific intelligence alert was sent out to several states, including Andhra Pradesh, on February 16 by the Intelligence Bureau, indicating that cities which had been struck by terror in the past could be hit again. HT reports. We didn't have specific info: Andhra CM | MPs link Afzal's hanging to blasts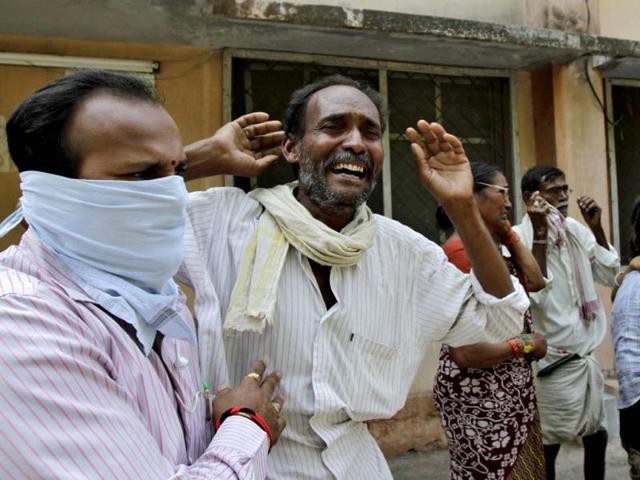 Updated on Feb 23, 2013 09:46 AM IST
A specific intelligence alert was sent out to several states, including Andhra Pradesh, on February 16 by the Intelligence Bureau, indicating that cities which had been struck by terror in the past could be hit again.


Hyderabad figured high on the list - it had been targeted in 2002 and 2007 - till it was hit again on Thursday.
The alert put out by the Intelligence Bureau was then pursued and discussed in Hyderabad, at a fortnightly meeting of the multi agency centre (MAC), which was also attended by senior officers from the Andhra Pradesh Police.
Constituted after the 26/11 attacks in Mumbai, MAC is in charge of disseminating intelligence to the states. MAC now also has offices in all states.
The February 16 alert was sent after information, the IB gathered, indicated the possibility of terror attacks to avenge the execution of Parliament convict Afzal Guru. Given the secrecy surrounding the hanging, the IB's information gathering and dissemination started mainly after February 9, the day Afzal was executed.
Hyderabad's police commissioner and state director general of police, in fact, received three alerts in quick succession - on Feb 16, 19 and 20. All three spoke of the possibility of violence in the aftermath of the hanging. One of alerts mentioned the name of Indian Mujahideen and, as a senior MHA official said, "This should have rung a bell, especially since the police knew that parts of the city had been surveyed by the IM."
Home secretary RK Singh is now conducting an internal post-mortem to plug the holes. While it is clear that the IB warned Hyderabad about a possible attack, the local police maintains the intelligence was not specific. "We received an alert which stated that there could be a possible terrorist strike in cities like Mumbai, Hyderabad, Bangalore, Hubli. There was no actionable intelligence available, specifically for Hyderabad," police commissioner Anurag Sharma told HT.
An MHA official said, "Intelligence is about joining the dots. After Kashmir, Hyderabad was the only city which saw protests after Afzal's hanging. Security should have been stepped up, especially since the same area (Dilsukhnagar) has been targeted in the past."
Close Story