India, Singapore set to boost ties with PM Modi's two-day visit
Updated on Nov 23, 2015 06:08 PM IST
Prime Minister Narendra Modi is expected to arrive in Singapore shortly on his maiden official visit during which the two countries will elevate their relations to strategic partnership by signing an agreement.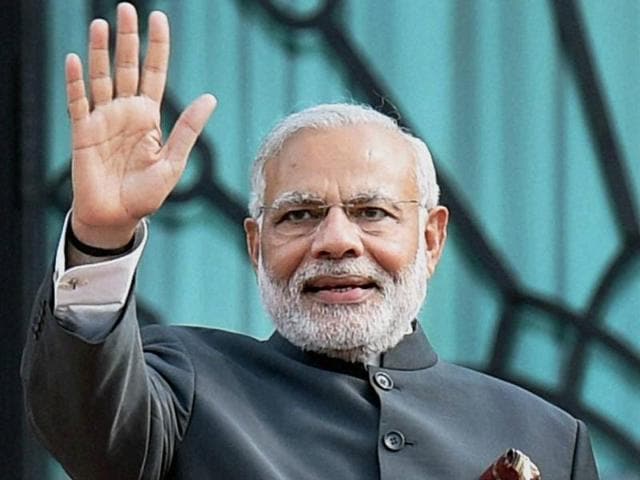 Prime Minister Narendra Modi arrived in Singapore on Monday afternoon for his maiden official visit to the city-state during which the two countries will sign an agreement to elevate their relations to strategic partnership.
"Reached Singapore...," Modi tweeted as he landed.
Modi arrived here on the second leg of his two-nation trip after wrapping up his three-day visit to Malaysia where he attended the ASEAN and East Asia Summits besides holding talks with his Malaysian counterpart Najib Razak.
During his visit, Modi will meet his counterpart Lee Hsien Loong, President Tony Tan Keng Yam and emeritus senior minister Goh Chok Tong.
An official welcome ceremony will be held for Modi on Tuesday, the final day of his two-day visit, the ministry of foreign affairs said on Monday ahead of the Prime Minister's arrival from Malaysia.
The same day, the two premiers -- Modi and Lee -- will sign the India-Singapore strategic partnership to boost bilateral ties.
"The strategic partnership will broaden and deepen ties across various sectors -- including defence relations, economic and cultural cooperation, skills development and capacity building," said the statement.
Modi's visit also commemorates the 50th anniversary of the establishment of diplomatic relations between Singapore and India this year, and underscores the excellent and longstanding ties between the two countries.
"To mark this milestone, the two Prime Ministers will unveil a commemorative joint stamp issue," the statement said.
Modi, who is visiting Singapore at the invitation of Lee, will also be hosted to an official lunch at the Istana -- the sprawling presidential palace -- by his counterpart.
He will deliver the 37th Singapore lecture on Tuesday, chaired by deputy prime minister and coordinating minister for economic and social policies Tharman Shanmugaratnam.
Modi will deliver a special address at the India-Singapore economic convention hosted by the minister for trade and industry S Iswaran on Tuesday and interact with Singapore business leaders.
In addition, the Prime Minister will visit a technical college with Singapore Prime Minister Lee, where he will learn more about the city-state's approach to vocational education and skills training.
Prime Minister Modi will be accompanied by national security advisor Ajit Doval and senior officials from the prime minister's office and ministry of external affairs.
Read: Cyber security, culture on agenda as India, Malaysia sign 3 MoUs
Read: India, Malaysia will deepen defence cooperation, says PM Modi
Personalise your news feed. Follow trending topics