Jammu region also to get AIIMS: JP Nadda
Updated on Jul 30, 2015 09:25 PM IST
The union health ministry has announced an All India Institute of Medical Sciences (AIIMS) for the Jammu region.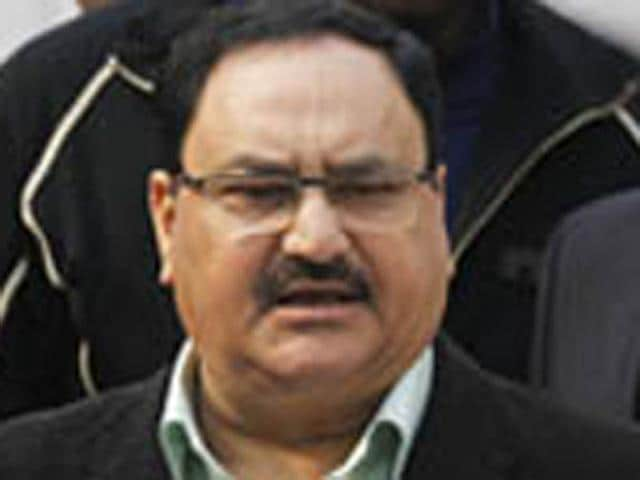 Hindustan Times |
, Jammu
Tarun Upadhyay
The union health ministry has announced an All India Institute of Medical Sciences (AIIMS) for the Jammu region.
Health minister JP Nadda tweeted on Thursday that keeping in view the regional aspirations, the health ministry will provide AIIMS for both Jammu and Kashmir regions. The announcement was made a day before the AIIMS coordination committee had given a 72-hour Jammu bandh call from July 31.
According to sources, the health minister tweeted after deputy chief minister Nirmal Singh, camping in Delhi, had a telephonic talk with Prime Minister Narendra Modi.
"The decision of granting AIIMS to Jammu was taken after a delegation of J&K BJP president, general secretary and deputy CM met me," Nadda tweeted.
Deputy CM Nirmal Singh, along with BJP state president Jugal Kishore Sharma, health minister Lal Singh and forest minister Bali Bhagat, held a meeting with Nadda on Wednesday and with finance minister Arun Jaitley on Thursday.
"We were committed to having the AIIMS in Jammu. The BJP has always favoured equal treatment to both regions. But, certain elements who were trying to tarnish our image and befool the people now stand exposed," the deputy CM told HT over phone.
The deputy CM, on June 18, had signed an agreement with the AIIMS coordination committee that an announcement would be made on or before July 20. When it did not happen, the 72-hour Jammu bandh call was given.
The BJP, which had won 25 seats in the assembly elections, the highest ever and all from the Jammu region, was being criticised by the Congress for giving the AIIMS to the Kashmir region, though it was initially announced for Jammu. The BJP was accused of "surrendering" the rights of the people of Jammu to Kashmir.
Though the coordination committee is apparently a non-political organisation, the Congress and National Conference had supported the protest and held a demonstration.
The BJP, which was accused of surrendering to the PDP, got support from the latter after education minister Nayeem Akhtar last week said that chief minister Mufti Mohammad Sayeed supported the AIIMS in Jammu keeping in view the topography of the state.
Close Story
Personalise your news feed. Follow trending topics