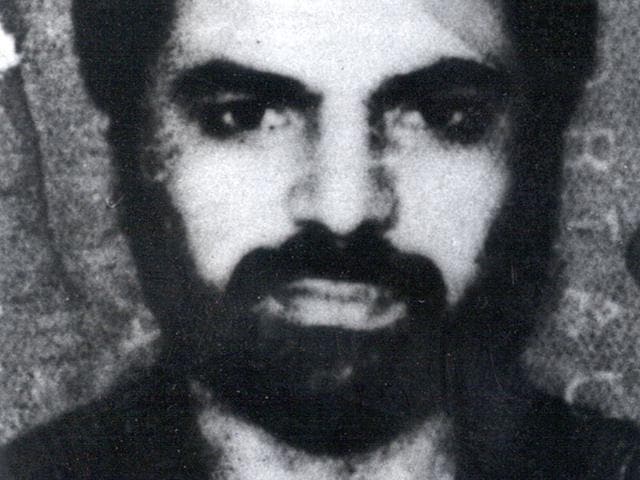 MHA advises President to reject Yakub mercy plea: Reports
Yakub Memon, who is scheduled to be hanged to death in Nagpur Jail on Thursday at 7 am, sent a fresh clemency plea to the President.
UPDATED ON JUL 30, 2015 07:41 AM IST
The home ministry has advised President Pranab Mukherjee to reject 1993 Mumbai blasts convict Yakub Memon's mercy petition, TV channels reported Wednesday.
Reports said the MHA , which was consulted by the President, sent the file back saying Yakub should be hanged at the earliest.
Yakub Memon, who is scheduled to be hanged to death in Nagpur Jail on Thursday at 7 am, had sent a fresh clemency plea to the President hours after the Supreme Court refused to stay the execution and Maharashtra governor also rejected his mercy petition.
President had rejected Yakub's mercy petition on April 11, 2014 which was communicated to him on May 26, 2014.
A three-judge apex court bench headed by chief justice had on July 21 rejected Memon's curative petition contending that the grounds raised by him for relief did not fall within principles laid down by the Supreme Court in 2002 in deciding curative pleas.
While rejecting his pleas, the apex court said there was no "legal fallacy" in the issuance of death warrant by the TADA court in Mumbai on April 30 scheduling Memon's execution for Thursday, the day he turns 54, in Nagpur's Central jail.
"Issuance of death warrant cannot be faulted with," said the three-judge bench headed by justice Dipak Misra, adding "in the result, the writ petition (filed by Memon) sans merit and stands dismissed."
The bench rejected the contention of Memon that all legal remedies were not exhausted, including the issue of clemency, saying the President had rejected his mercy petition on April 11, 2014, which was communicated to him on May 26, 2014.
"After the first mercy petition was rejected he did not challenge it and on July 22, 2015, after the rejection of his curative petition he filed the second mercy petition. However, how the second mercy petition is going to be dealt with, we are not inclined to go," the bench said.
The bench also rejected Memon's plea that death warrant was issued without hearing him and a mandatory 14 days time frame was not granted in informing him about the date of execution after the rejection of mercy petition.
The court order came after a day-long hearing on the petition by Memon and also a reference by two judge-bench on the appropriateness of another bench that had heard Memon's curative petition and rejected it on July 21. This reference was made to the three-judge bench following a split verdict between justices Anil R Dave and Kurien Joseph on Tuesday.
Maharashtra governor CV Rao rejected Memon's plea for clemency around the time the apex court was hearing his petition.
Memon and 11 others were slapped with the death penalty by a special TADA court in July 2007 for the dozen explosions that ripped through India's financial capital, killing nearly 260 people at various landmarks and leaving more than 700 injured.
Memon had claimed he was suffering from schizophrenia since 1996 and has remained behind bars for nearly 20 years, much more than a person serving life term has to spend in jail.
Close