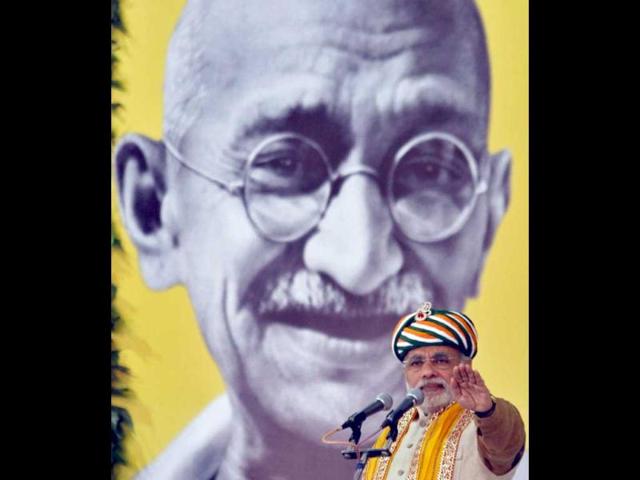 Modi renews attack on NCTC, says it's backdoor ploy to grab power
Gujarat chief minister Narendra Modi today said that the proposed National Counter Terrorism Centre was nothing but UPA government's ploy to take away states' powers. NCTC meet now on March 12 | Faces against NCTC
UPDATED ON MAR 03, 2012 09:59 PM IST
Demanding that the Inter-State Council be activated further, Gujarat chief minister Narendra Modi on Saturday said that the proposed National Counter Terrorism Centre was nothing but UPA government's ploy to take away states' powers.


Accusing the Delhi sarkar of weakening federal system, Modi questioned the need of NCTC instead of anti-terror laws such as POTA. Through this proposed body, the Centre wanted to use the Intelligence Bureau in states' domain, he said.
"It's a conspiracy to grab power through the backdoor... Already several opposition leaders are in CBI's dragnet, now they are bringing in NCTC..." he alleged.
Delivering a lecture in the memory of Dr Om Nagpal in Indore, Modi also demanded that Sarkaria Commission's report on Centre-state relations and justice Madan Mohan Punchhi's report on Centre-state financial relations be implemented.
"The meeting of Inter-state Council should be called immediately, and (it should be) twice a year," Modi said.
Quoting Punchhi report, he said that Governors should not be a political person, but the Centre, unfortunately, always thrust on Gujarat not only a political person, but someone who had a different political ideology.
Modi has crossed swords with present Gujarat governor, Dr Kamla, on several issues.
He also alleged that the proposed communal violence bill aimed at taking away states' powers simply by "creating communal problem".
"Since the President's rule can not be imposed in a state easily, this was another ploy," he said.
Close