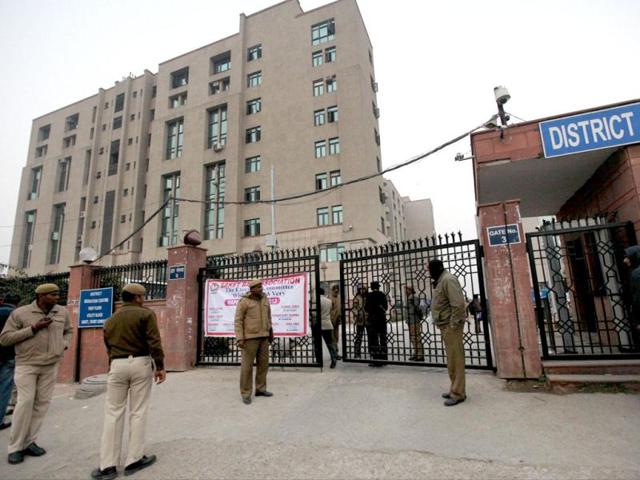 'Most brutal' of Delhi rape accused waits to know his fate
The Delhi Police has filed a chargesheet against the five adult perpetrators of the gangrape of a 23-year-old physiotherapist aboard a moving bus, leaving the fate of the most brutal perpetrator uncertain. Jatin Anand and Rhythma Kaul report. Most brutal among rapists | Juvenile raped woman twice, ripped off her intestine
Hindustan Times | By Jatin Anand and Rhythma Kaul
, New Delhi
UPDATED ON JAN 04, 2013 01:55 PM IST
The Delhi Police on Thursday filed chargesheet against the five adult perpetrators of the horrendous gangrape of a 23-year-old physiotherapist aboard a moving bus on December 16, leaving the fate of the most brutal perpetrator uncertain.


Two days after he was nabbed on December 28, the police had applied to the Juvenile Justice Board (JJB) for a bone ossification test of the juvenile -- who, according to police, had subjected the victim to the most inhuman physical and sexual torture.
The Delhi Police, at the moment, is treating him as a juvenile purely on the basis of a school leaving certificate obtained from a school in Badaun, UP. With the test report still pending, police said, they were left with no option but to file charges, and initiate legal proceedings only against the five adult members of the demonic gangrape.
"The JJB has to investigate and decide now," admitted a senior officer.
"We had applied to them two days after the minor had been nabbed. The whole process takes time," said the officer.
Medical experts, however, said that the ossification test takes only a day. "Since only an X-ray has to be conducted, reports can be prepared within 24 hours," said a senior doctor at a private hospital.
According to the chargesheet, the juvenile had subjected the 23-year-old physiotherapist to sexual abuse twice — once when she was unconscious — in addition to extracting her intestines with his bare hands.
It was he who had suggested that she be thrown off the moving vehicle devoid of her clothes.
The ossification test is usually conducted by a forensic team.
The test constitutes of images of the elbows or pelvis for the purpose of a person's age determination and its result is usually out on the spot because the images are X-ray.
Health experts say this procedure is fairly accurate to determine the age of a person.
Close