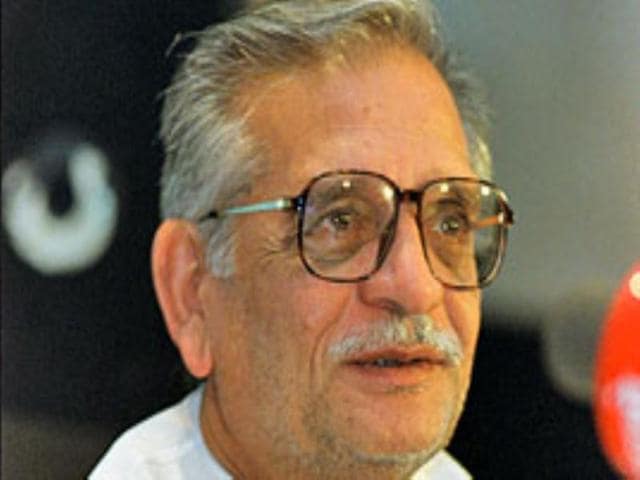 'Movies not an instrument of reforms'
Gulzar says the movies record the ethos of society at the time of their making and are not an instrument of reforms.
UPDATED ON JUL 15, 2007 06:05 PM IST
The movies record the ethos of society that exists at the time of their making and should not be seen as an instrument of reforms, noted Bollywood lyricist Gulzar said.
Rejecting the suggestion that they (cinema) corrupt the language, Gulzar, who was participating in a panel discussion on cinema and its role in spreading Hindi at the World Hindi Conference said, "Rather they reflect the language spoken and understood by the common man."
He gave the example of 'Devdas' in this context, whose more than 100 versions have been produced over the years.
"The language used in each reflects how it was spoken at that time," he said, adding now the language in older version might not be fully understood by the new generations. "But the older versions are useful to historians in understanding the society at the time they were produced."
He also rejected the suggestion that movies have ignored noted authors in literature.
Giving the example of Munshi Prem Chand who, he said, refused to succumb to the pressure of moulding the stories for the requirement of movies.
"But still several of his novels and stories have come alive on the screen. Thus rather than ignoring, the cinema has embraced them," he added.

Gulzar was of the view that visual effects in the films make immediate impression and the effect of literature was discerned slowly.
He did not see any merit in the controversy over use of Urdu words in Hindi, saying the two are complementary.
During the discussion, several speakers stressed the role of songs in spreading the language, pointing out that even those who do not understand the language can sing them and then try to find out what exactly the lyrics mean.
Renowned Ghazal singer Pankaj Udhas recalled the incident when a taxi driver in New York -- an Afghan -- could recite the lyrics of a Ghazal sung by him.
Two teachers from the US, during the discussion, explained how they were using movies and songs to educate American-born children of Indian parents as also foreigners.
They found that it is much easier for the students to understand the grammar, pronunciation and use of words through songs, which they enjoy.
They said the method arouses the curiosity of foreigners to learn about Indian culture. For, when a movie is seen in the classroom, they seek clarification about the mores of the society.
Close