MP wants more smiles. CM Chouhan announces ministry of happiness
Updated on Apr 01, 2016 01:38 PM IST
Chief minister Shivraj Singh Chouhan on Thursday announced that Madhya Pradesh will soon have a ministry for happiness, becoming the first in the country to do so.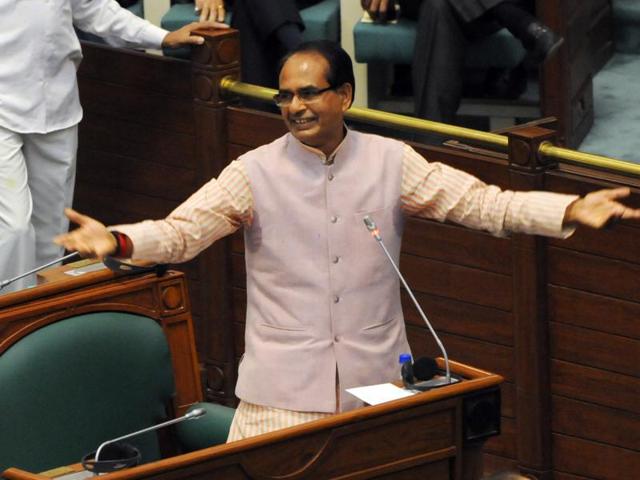 Need some help working on your happiness? Then Madhya Pradesh could be the state to be in.
Chief minister Shivraj Singh Chouhan on Thursday announced that MP will soon have a ministry for happiness, becoming the first state in the country to do so.
Contending that worldly possessions and development through statistics is not the only measure of happiness, the chief minister said the ministry will work towards keeping people genuinely happy.
Chouhan made the announcement at the BJP state executive meeting at the party headquarters in Bhopal, saying the idea came from Bhutan's gross national happiness (GNH) index.
According to the concept of GNH, there are four pillars that will lead to a healthy index – good governance, sustainable socio-economic development, cultural preservation, and environmental conservation.
It is calculated based on nine parameters which include psychological wellbeing, health, education, living standards and cultural diversity among others.
The meeting was inaugurated by state BJP in-charge and national vice-president Vinay Sahasrabuddhe and was the first meeting after state BJP president Nandkumar Singh Chauhan was re-elected BJP president.
During the inaugural speech, Vinay Sahasrabuddhe told delegates that the achievements of the Union and state governments have to be taken to the people effectively.
While listing out the party's achievements, Sahasrabuddhe erroneously said the government had invited inflation (mehengai ko nimantran), when he meant it had reigned in inflation (mehengai par niyantran). He was, however, quick to correct the gaffe.
Apart from the announcements, the party passed a resolution criticising the Congress for its role in the JNU controversy, especially that of its party vice-president Rahul Gandhi.
A political resolution was presented by vice president Ajay Pratap Singh and supported by MLA Usha Thakur and MP Chintaman Malviya in praise of the 10% GDP growth in state. It also hailed the state for bagging the Krishi Karman award for the fourth time.
Besides, state BJP president Chauhan was praised for enrolling more than one crore primary party members in the state.
A plan was also presented to form a human chain from Mhow to Gwalior over a distance of 550 kms on BR Ambedkar's birth anniversary on April 14. Mhow is where Ambedkar was born.