Nepal earthquake: 52 dead, hundreds injured in India, huge damage in bordering areas
Updated on Apr 25, 2015 11:16 PM IST
At least 34 people were killed across northern India by the massive 7.9-magnitude earthquake that had its epicentre west of Kathmandu in Nepal, Union home secretary LC Goyal said on Saturday.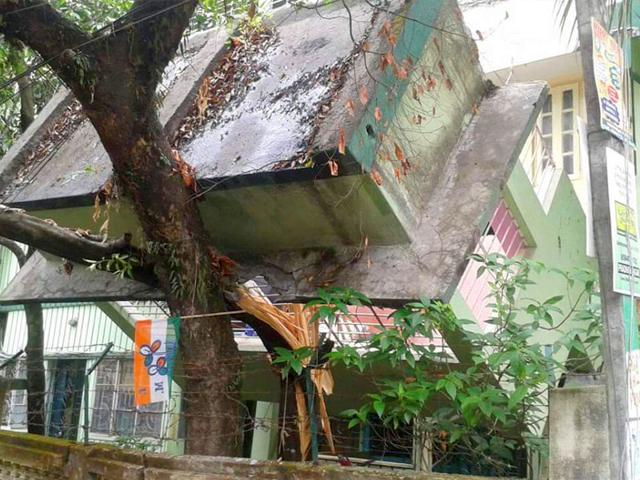 Hindustan Times |
, Patna/kolkata/lucknow
HT Correspondents
The massive 7.9 earthquake in neighbouring Nepal gave a huge jolt to several north Indian states as well. As reports of large-scale damage and casualties poured in from Bihar, West Bengal and Uttar Pradesh, the death toll in India climbed to 52, with hundreds injured.
At least 25 people were killed and nearly 200 injured in various parts of Bihar while 24 deaths, mostly of children, were reported from Uttar Pradesh and three persons were killed in West Bengal.
People across large parts of north India, from Himachal Pradesh to Madhya Pradesh and from the Northeast to Rajasthan, felt the two-minute-long tremor and its aftershocks. Prime Minister Narendra Modi was on the phone through the day reaching out to chief ministers of affected states, pledging assistance.
Bihar
Bihar chief minister Nitish Kumar, who cut short his Delhi visit, confirmed the 25 deaths in his state after a crisis management meeting in Patna. State officials said the figure could go higher. The impact of the earthquake was felt in Patna as well, with people fleeing from swaying high-rises and homes in panic.
Uttar Pradesh
In Uttar Pradesh, 24 people were killed and over two dozen injured. The tremors came between 11.30am and 12.30pm, creating all-round panic with people rushing out of their houses and moving to safer places. The mobile network also collapsed for some time. The state government immediately ordered all schools and colleges to shut down and told district magistrates to go out in the field to assess the damage.
Reports from various cities in UP said people were seen standing on roads even hours after the shocks died down. Offices, showrooms and malls were vacated for the safety of the employees. Morning shows in multiplexes were also stopped.
Uttar Pradesh chief minister Akhilesh Yadav announced financial assistance of R7 lakh to the next of kin of those killed, R50,000 to the grievously injured and R20,000 to those with minor injuries. Yadav spoke to Prime Minister Modi and apprised him of the situation in the state.
West Bengal
At least three deaths were reported from Bengal with many schoolchildren among the injured. Siliguri, about 600km from the epicentre of the earthquake, suffered the most damage.
The state government promptly opened a disaster management control room in the north Bengal area with a toll-free number 1070. Relief was rushed to Malda and Siliguri districts.
The railing of a school building in Malda collapsed and 30 students leaning against it fell to the ground. They were rushed to hospital. In another school in the same district, there was a stampede among students running down the staircase. Fifteen sustained injuries and five out them were admitted to hospital in critical condition. In South Dinajpur too, eight students of a primary school were injured in a stampede.
One person died in Ambari in Jalpaiguri district when a building came crashing on him. A nursing home in Siliguri developed major cracks and patients were shifted under the open sky. Chief minister Mamata Banerjee is scheduled to visit Siliguri on Sunday to take stock.
Kolkata escaped with minimal damage, but unprecedented panic gripped the city. A few old buildings developed cracks while portions of some collapsed.
Delhi

In Delhi, the National Crisis Management Committee headed by cabinet secretary AK Seth met twice to review the damage along with state chief secretaries. Home secretary LC Goyal said four teams of the National Disaster Response Force (NDRF) had been sent to Bihar at the state's request and one team to UP's Gorakhpur. Each of these 45-member teams is equipped with life detection equipment, machines that can cut through wood, concrete and steel, sniffer dogs and paramedics.
Helpline numbers:
MEA control room numbers: +91 11 2301 2113, +91 11 2301 4104, +91 11 2301 7905.
Home ministry control room number: 011- 2309 3564, 23093566
Additional helpline numbers are as follows:
NDMA helpline
011-26701728, 26701729, 9868881801(M)
Indian Embassy in Kathmandu Helplines numbers:
+977 9851107021, 9851135141
Close Story
Personalise your news feed. Follow trending topics