No problem saying 'Bharat Mata Ki Jai': Delhi L-G Najeeb Jung
Lieutenant governor Najeeb Jung said he had no problem saying Bharat Mata Ki Jai but argued that refusal to chant the slogan doesn't make any Indian 'anti-national'.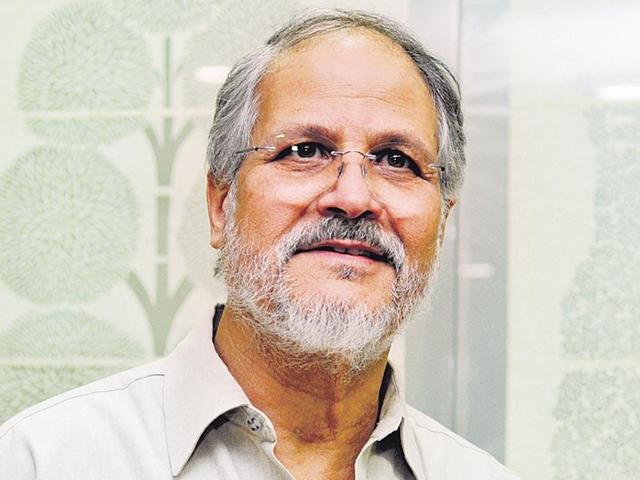 Published on Apr 12, 2016 09:26 AM IST
Lieutenant governor Najeeb Jung said on Monday he had no problem in saying Bharat Mata Ki Jai but argued that refusal to chant the slogan doesn't make any Indian 'anti-national'.
In an interview to India Today on Monday, Jung said the 21 Aam Aadmi Party MLAs who were made parliamentary secretaries last year are liable to be disqualified unless the Centre clears the Bill passed by the Assembly to that effect.
Jung said he shared a good personal equation with Delhi chief minister Arvind Kejriwal but clashes between the L-G and CM office were 'inevitable' as they arose out of their different powers and roles defined in the constitution.
Making a distinction between worshipping God and one's country, Jung said: "We are happy to say 'Bharat Mata Ki Jai' or 'Madre Vatan'…. But one may refuse to chant Bharat Mata Ki Jai, that doesn't make one anti-national."
Jung said politicians who say Indians not chanting Bharat Mata Ki Jai had no right to live in this country needed to be ignored.
He had some advice for Asaduddin Owaisi, saying it was the AIMIMleader who made Bharat Mata Ki Jai an issue of priority and importance.
"He has lot of following in his community… there are many more issues confronting the Muslim community like health and education that deserve attention," Jung said.
On the JNU row, Jung said had he been the vice-chancellor of the university, he would have permitted the police to enter only if there was widespread arson. He said police could enter because the V-C was new and inexperienced.
Jung said Kashmiris had genuine problems with the presence of so many armed personnel in the valley.
L-G vs Kejriwal
On administrative jurisdiction, Jung said differences were 'inevitable' as the CM took oath to abide by the Constitution and his oath was to defend the Constitution.
"He makes some statements for his political constituency but he knows the truth," Jung said.
Jung said though "Arvind was not a friend of his, he got along well with him". "Delhi CM has never apologised for calling me a dog but I have forgiven him," Jung added.
Kejriwal security
On the shoe and ink-throwing incidents, Jung said adequate security had been provided to the chief minister. Jung, to whom Delhi Police reports, however said it was difficult to prevent incidents like the shoe-throwing one in a small gathering unless people were asked to remove their shoes. "His (Kejriwal) security is only a shade lesser than the Prime Minister and Sonia Gandhi."
Difficult to make odd-even permanent
Jung said the odd-even scheme had made no impact on pollution although it did reduce congestion. While it's worth repeating, it would be difficult to make it a permanent feature as being contemplated by the government, he said.
He said running odd-even "ad infinitum" would put a huge strain on the police as well as raise security problems for the metro.
Action against police
On the attack on Kanhaiya Kumar in court, Jung defended the police and said action was taken keeping in mind several issues, including the court complex, the fallout of a crackdown on lawyers among others.
The L-G, however, said the role of police was being probed. "The outcome will be known shortly. If the need arises action against errant policemen will be taken," Jung said.
Close Story