Poll: Rahul says govt targeting higher education. Is he right?
Updated on Jul 31, 2015 01:41 PM IST
Poll: Rahul Gandhi tells protesting FTII students govt is interfering with educational institutions. Do you agree?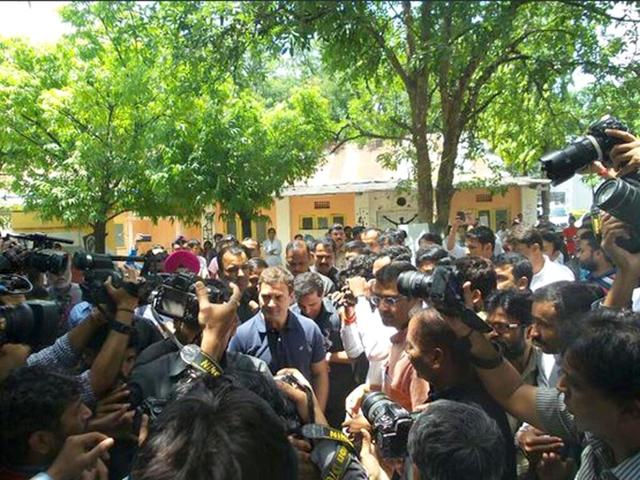 Congress vice president Rahul Gandhi has said that the Centre is tampering with the country's best educational institutions which believe in the idea of India.
He said this while interacting with the students of Film and Television Institute of India (FTII) in Pune on Thursday. The students have been protesting against the appointment of Gajendra Chauhan as the Chairman of the institute.

"This is just not about you; it is happening across the country. A person who is mediocre has been put on top of people who don't want to be mediocre," said Gandhi as students cheered and clapped him.
FTII students are demanding the removal of Chauhan, who is also a member of the BJP and has served as its joint convener for culture, as chairman of the institute. Besides, they have also demanded the formation of a committee that will draft the rules for the FTII society.
Read:
Close Story
Personalise your news feed. Follow trending topics