'Too much politics' in Rahul Gandhi's speech fails to impress students
Congress vice-president Rahul Gandhi's speech at a management college in Mumbai evoked mixed response from students, with many of them saying the speech contained "too much politics" to establish a connect with them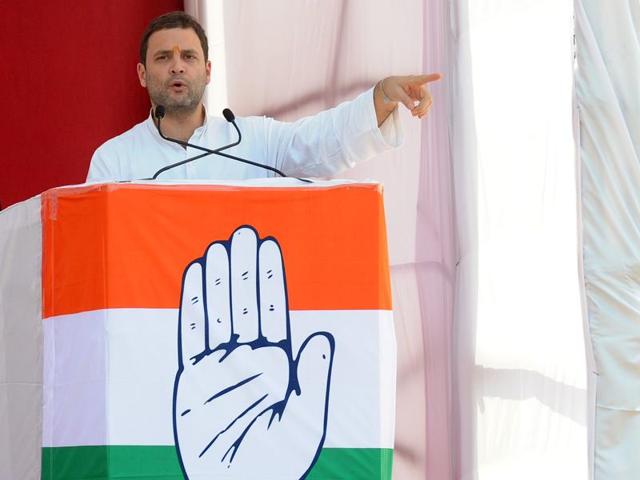 Updated on Jan 16, 2016 05:14 PM IST
Congress vice-president Rahul Gandhi's speech at a management college in Mumbai evoked mixed response from students, with many of them saying the speech contained "too much politics" to establish a connect with them.
Students seemed partly satisfied with Gandhi's address and said he could have elucidated more about his vision of politics.
"The addresses was fair and he made some good points but he brought too much politics into it. Considering that it was interaction with students, had he been more apolitical, it would have made a link with us," said an MBA finance student.
Read | No compromise on GST Bill unless BJP accepts demands: Rahul Gandhi
Talking about implementation of the GST Bill, Gandhi said it was Congress which brought in the legislation and the BJP later stopped it in Parliament for seven years. He further said his party did not want a cap on the tax and a fair and neutral dispute resolution.
Reacting to his observations on the GST, a student said, "Rahul Gandhi's speech was fair, but could have got more details about certain things. Like if the GST is stalled because of two points, government and the opposition should find a mechanism to get it through." "As a common man, I am not interested in politics and disappointed with the delay (in passage of the bill)," he added.
Read | 'Rahul Gandhi was inspiring': Bengaluru student challenges headlines
Another student said it was time that Indian politicians get over with "tit-for-tat" brand of politics.
"A country cannot run on tit-for-tat brand of politics. Opposition should and government should work in coordination," he said. "His speech was fair, but he just highlighted NREGA a lot and and its process. He should have been more focused and told us his vision," observed a girl student who had also posed a question to Gandhi in the Q&A session.
Close Story
Personalise your news feed. Follow trending topics