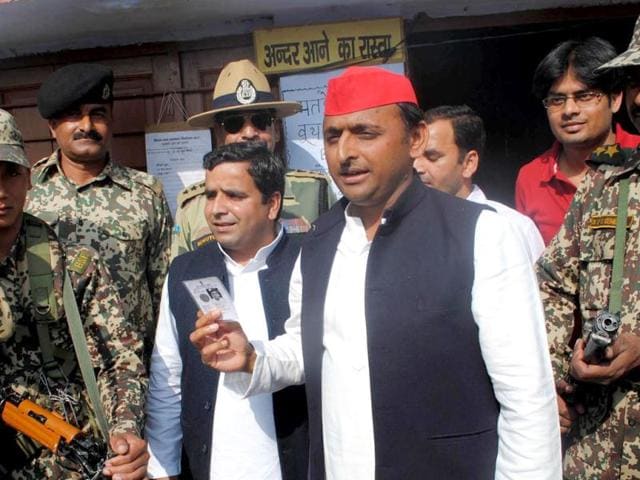 SP to get majority, Mulayam will be next CM: Akhilesh
With just a day left for counting of votes, the Samajwadi Party today said it was hopeful of getting a majority in Uttar Pradesh and party supremo Mulayam Singh Yadav will become the next chief minister. UP hung, Cong edge in two states, say exit polls | Exit polls best left to entertainment channels: CEC
UPDATED ON MAR 06, 2012 01:41 PM IST
With just a day left for counting of votes, the Samajwadi Party on Monday said it was hopeful of getting a majority in Uttar Pradesh and party supremo Mulayam Singh Yadav will become the next chief minister.

"We have a done a lot of hard work to ensure the success of the party and are hopeful of getting majority," SP state president Akhilesh Yadav told reporters in Lucknow.

Asked about the chief ministerial candidate of the party, Akhilesh said that 'netaji' (Mulayam Singh Yadav) was everyone's choice.
"The elected legislators will decide, who will be the next CM. I think netaji is everyone's choice and will become the CM," he said.
About post-poll alliances, Yadav said that the situation would become clear after the counting and his party.
On Congress leader Beni Prasad Verma's comment pitching for support to BSP, Yadav said that it was his views and his party has to decide on it.
With exit polls predicting a hung Assembly in Uttar Pradesh, Verma, who quit Samajwadi Party in 2007 following differences with Mulayam Singh Yadav, said he would personally prefer BSP to SP, which he dubbed as a "party of goons".
UP hung, Cong edge in two states, say exit polls
|
Close