Tejpal to face Goa's toughest officer Sunita Sawant
Updated on Dec 02, 2013 01:24 AM IST
When Tehelka founder Tarun Tejpal faces inspector Sunita Sawant, he will be looking at one of the toughest, most rigorous officers in Goa police's crime branch. Sawant is the investigating officer in the case. Tejpal sent to six-day police custody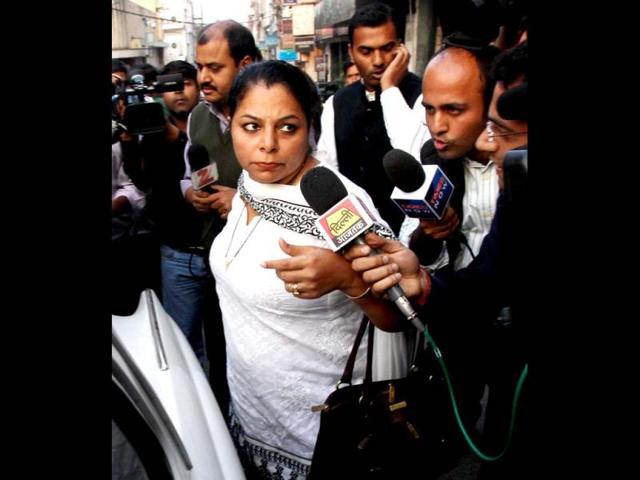 Hindustan Times |
, Panaji
Bhavya Dore
When Tehelka founder Tarun Tejpal faces inspector Sunita Sawant, he will be looking at one of the toughest, most rigorous officers in Goa police's crime branch. Sawant is the investigating officer in the case.
Sawant was part of a nearly 10-hour long interrogation of former tourism minister Mickey Pacheco , who reportedly came out from the interrogation a shaken man.
The Pacheco case, where the NCP MLA was booked for abetment of suicide and culpable homicide not amounting to murder in the death of his friend Nadia Torrado, is among other high-profile cases that Sawant, 45, has been entrusted with.
"Tejpal will be thoroughly grilled," said one officer, shortly after his bail plea was rejected and he was arrested and remanded to six days' police custody.
Sawant has also been a part of the team inquiring into illegal mining in the state after that controversy rocked Goa two years ago.
Sawant declined to comment for this story without the permission of director general of police, Kishan Kumar. Those who know her say she is a professional and determined officer. She is due for a promotion to deputy superintendent of police soon.
"She is among the most experienced in the crime branch," said someone who has watched her work closely. "She is tough and can get the truth out. She has solved a lot of cases, questioned MLAs, and knows what to do and what not to do." The source said, "She is not corrupt."
Sawant joined the police in 1990 as a sub-inspector after taking the entrance exam in 1989. Graduating with a BSc degree in Chemistry in 1989 from Dhempe College in Miramar, she then taught at a school for a brief period before her selection to the police. She was promoted to the post of inspector in 2001.
READ:
READ:
READ:
READ: