'Terror stricken' Bihar doctors line up for guns
Feb 29, 2016 12:59 PM IST
Over 160 'terror stricken' doctors in Bihar have applied for arms licences to protect themselves from criminals.
Bihar doctors want guns. Over 160 'terror stricken' doctors in Bihar have applied for arms licences to protect themselves from criminals.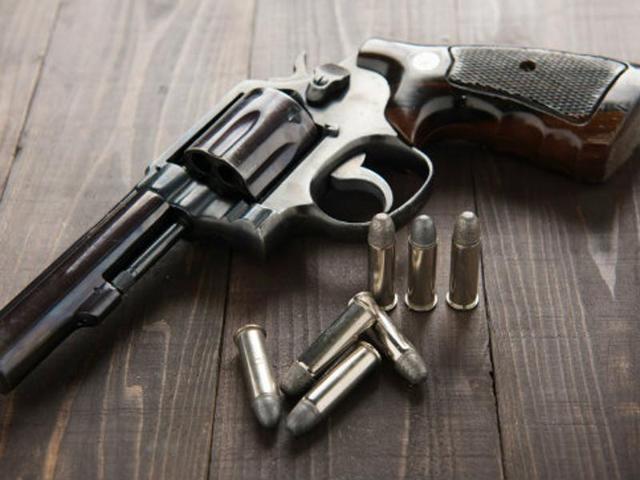 President of the state branch of the Indian Medical association (IMA), Dr Sachchidanand Kumar, told HT that the list of applicants for licence to possess arms included 41 doctors from the Kosi division comprising Saharsa, Supaul and Madhepura, where members of the medical fraternity claim to have received frequent extortion calls.
"The rest of the applicants belong to Purnia, Gaya, Gopalganj, Kaimur, Hajipur and Siwan districts, where doctors find themselves at the receiving end of criminals," he said.
"We have also appealed to the director general of police (DGP) to sanction arms licences liberally to the doctors for the safety of their lives and property," added honorary secretary of the IMA, Dr Harihar Dikshit. "We firmly believe that in an atmosphere of fear and insecurity, doctors can't deliver their best and ultimately they will be forced to migrate to safer places outside Bihar," he said. Dikshit said the maximum number of doctors who received calls for extortion belong to the Kosi division.
Recently, a renowned cardiologist of Saharsa, Dr ID Singh, and physician Dr Brajesh Kumar Singh received calls to pay up Rs 1 crore and Rs 20 lakh respectively. Protesting it, doctors of the district resorted to an indefinite strike from February 22 demanding immediate arrest of the criminals responsible for the calls.
Following assurance from the local administration, the agitating doctors called off their strike on Friday. DM Saharsa and DIG Kosi range have also assured the doctors of disposing of the arms licences applications on a priority. Honorary secretary of Saharsa unit of the IMA, Dr Ganesh Kumar, on whom a kidnapping attempt was allegedly made on January 24, 2016, said, around 25 doctors in his district had applied for arms licences.
"I have also submitted an application to the district administration for a licence to possess arms," said Kumar, who is an ophthalmologist.
President of the local unit of the IMA, Dr Jitendra Kumar Singh, who has also applied for licence, said not a day passed when doctors in the Kosi division did not receive threat calls for money. "In fact, we have not called off the strike. We have merely postponed it and are waiting for the government's response," he added. Singh said one of the doctors who received extortion calls on February 8, 2016, had applied for licence about a year ago. "I wonder why the administration is not considering our demand for license, which we have asked in view of the recent threat perception," he said.