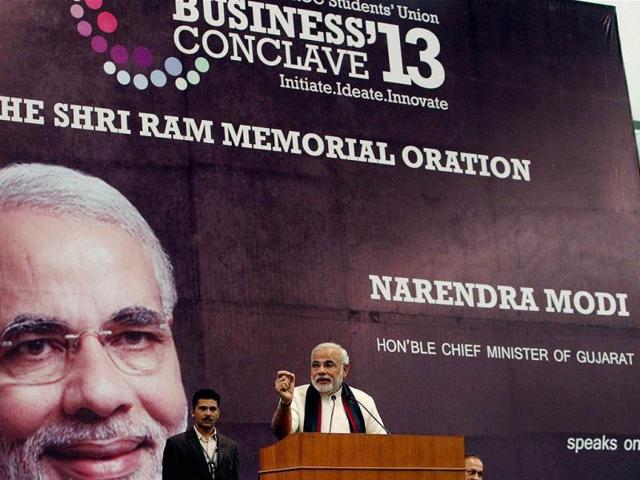 This diminishes Modi and India
Most Indians, and politicians are no exception, are positively allergic to outsiders telling us what to do. The hue and cry over the Gujarat CM's US visa draws attention to our double standards.
UPDATED ON JUL 25, 2013 02:37 AM IST
Most Indians, and politicians are no exception, are positively allergic to outsiders telling us what to do. So we can only assume that there has been a drastic change in mindset among some of our elected representatives going by their recent missive to US President Barack Obama asking him not to revoke the ban on a visa for Gujarat chief minister Narendra Modi. This is even as BJP president Rajnath Singh is in the US lobbying for the lifting of the ban. In both cases, it would seem that we are supplicants of the US.
Mr Modi may have many faults but he is the democratically elected head of a state with which US companies are keen to do business. His culpability in the riots or his discrimination against the minorities is a matter to be decided in Indian law courts and not by a foreign country or external organisation. The US, on its part, has every right to decide who comes and goes from its territory and so it is passing strange that our MPs think that they can influence Washington's policy on issues like this. As for Mr Singh, it hardly seems appropriate for the leader of the biggest Opposition party to be seen lobbying in the US for this revocation. It diminishes both Mr Modi and India. Britain and the European Union too had earlier taken such a stand against Mr Modi but then better business sense prevailed and Britain abandoned its objections to Mr Modi. It is also a bit ironical that the US, which has itself been accused of grave human rights violations in Iraq and Afghanistan, should take the moral high ground when it comes to the Indian leader. None of this is to justify Mr Modi's acts of omission or commission during the fateful riots of 2002 but he has faced huge condemnation and ostracisation within India. This is not a matter for outside mediation and the MPs who have appealed to Obama should have known better than to publicise an issue over which they have no influence.
If a group of US senators were to write to our government asking that a certain public functionary not be allowed to enter India, we can imagine the outrage it would create. The primary allegation would be that they are trying to interfere with India's sovereign right to host anyone it likes. Sooner or later, the US will take a decision on Mr Modi based on its own compulsions. All our MPs and Mr Singh are doing by raising such a hue and cry is to draw attention to our own intellectual bankruptcy and double standards.
Close