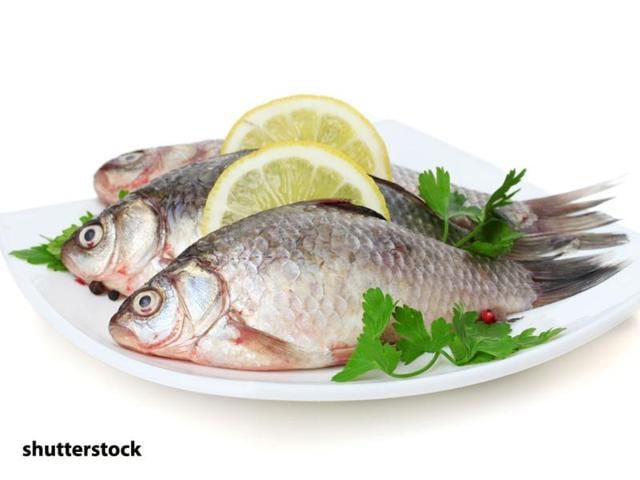 Winter blues: food that will keep you warm
High-protein foods such as eggs and poultry cause higher thermogenesis, and are suitable in winter, but in moderation. Chicken soup helps relieve colds and flu. There are many more food items that can help you stay cosy without putting on kilos.
Hindustan Times | By Petrina D'Souza
, Mumbai
UPDATED ON JAN 01, 2013 04:01 PM IST
It's winter. And while it isn't exactly freezing outside, it's cold enough for your body to feel the difference and want to consume more calories. Why? Winter and hunger have a connection, says Shraddha Gaddit, nutritionist at Gold's Gym. "When temperatures drop, our body temperature drops too. The body needs to burn more calories to keep warm, so there is a need to eat more," Gaddit explains.
"The warming effect of food, or diet-induced thermognesis, is due to energy release during digestion that helps raise body temperature," says Ishi Khosla, clinical nutritionist and director, Centre for Dietary Counseling.
But don't go randomly rummaging in the fridge for chocolate and leftovers. Here's what to add to your winter meals.
Millet (bajra)
"Millet is considered the least allergenic and the most digestible grain. It helps heat the body during cold and rainy seasons," says Gaddit. Khosla adds, "A diet rich in whole grains is associated with other health benefits, including reduced risk of cancer, diabetes, obesity and several chronic diseases."
Nuts
Owing to their fatty acid content, nutritional properties and bioactive constituents, almonds and peanuts prevent several disorders and keep the body warm. "Peanuts are a good source of Coenzyme Q10, which protects the heart during lack of oxygen during winters," says Gaddit.
Sesame seeds (til)
Both black and white sesame seeds provide heat. "Therefore, snacks and sweets use sesame seeds during winter. Sesame seeds also ward off common winter illnesses," says Gaddit. "They boost immunity, prevent serious diseases and have an excellent ratio of mono and polyunsaturated fats," adds Khosla.
Spices and condiments
Ginger, garlic, cinnamon, turmeric, black pepper and cloves also have a warming effect. "Ginger has long been used to treat seasonal colds and flu. It also helps digest fatty foods by breaking down proteins," says Gaddit. "Bronchitis and asthma get aggravated during winter. Due to its antibacterial and antiviral properties, garlic helps fighting chest infection," explains Gaddit, adding that the sweet and warm taste of cinnamon makes it a perfect addition to beverages. "Use cinnamon sticks with soymilk and honey," she says.
Green leafy vegetables
Mustard greens and fenugreek (methi) are good sources of iron and folate, and help maintain good hemoglobin levels while protecting you from infection and colds. "Include at least one or half a serving of a dark, green leafy vegetable in your diet," advises Gaddit.
Fish
Fish is rich in zinc and omega-3 fatty acids, both of which keep you healthy during winter. Zinc increases the production of white blood cells, which fight infection. It also helps control cholesterol levels and reduce the risk of heart diseases.
Poultry
High-protein foods such as eggs and poultry cause higher thermogenesis, and are suitable in winter, but in moderation. Chicken soup helps relieve colds and flu.
Close