Indore sizzles at 43 degrees, forest officials step up preparations
Indore sizzled at 43.2 degrees Celsius on Tuesday.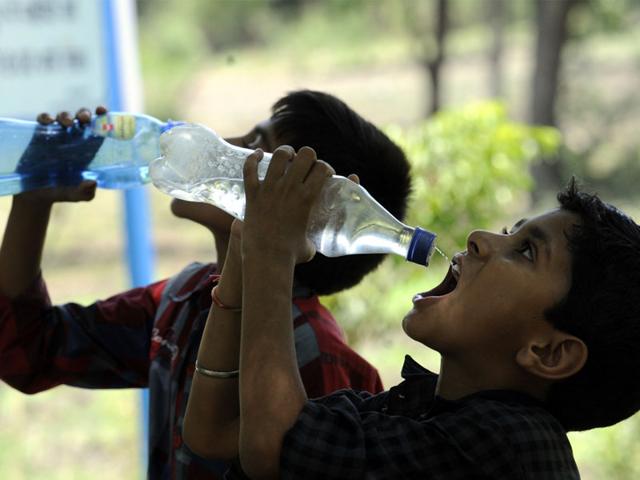 Updated on May 19, 2015 10:12 PM IST
Indore sizzled at 43.2 degrees Celsius on Tuesday.
Though the day was comparatively hotter than the previous week, a minute drop of 0.2 degree Celsius from 43.5 degrees Celsius too was registered.
The minimum temperature however remained the same as it was on Monday at 26.1 degrees Celsius.
Expecting light showers in the northern Madhya Pradesh region, the weather experts said that a drop in the temperature is likely as the Gwalior area might receive some light showers in the coming week.
Wednesday is expected to remain partly cloudy giving some respite to the residents from the scorching heat, experts said.
For the third consecutive day, the temperature continued to oscillate between 42 and 43 degree Celsius.
So far the highest temperature of the season was recorded at 43.5 degrees Celsius on Monday.
Humidity on Tuesday remained at 39 per cent.
While a number of people chose to stay indoors to evade the blazing sun, the forest department officials initiated steps to protect the peafowl.
"We have identified the habitat of the peafowl in 24 clusters around the Indore region and have made arrangements to provide water and fodder to the bird in case of need," said divisional forest officer AK Joshi.
He added that this time around water sources and fodder were in abundance due to the last year's excellent monsoon in the region.
However, with the sudden rise in temperature in the last four days, the department is keeping a close eye on the peafowl.
Shortage of water and fodder crops during the summers pose a threat to nearly 10,000 peafowl that Indore houses, experts said.
Close Story
Personalise your news feed. Follow trending topics