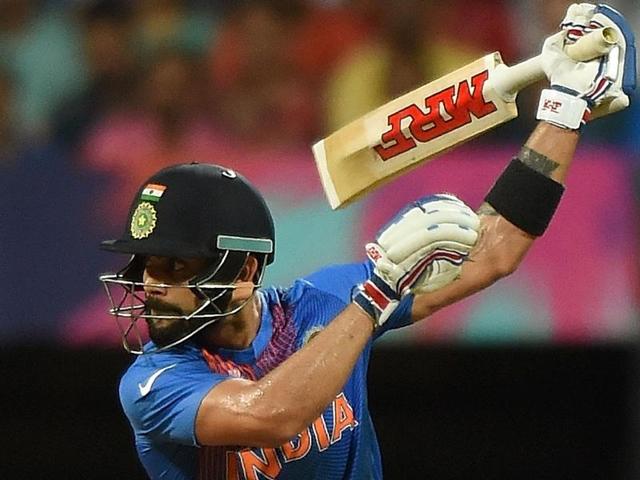 IPL after WT20: Will it be cricket fatigue or more of slam-bang action?
This IPL edition has some similarities with the 2011 edition, when it was staged immediately after India's World Cup triumph at home.
UPDATED ON APR 09, 2016 11:35 AM IST
Indian cricket fans were punch drunk with excitement as Carlos Brathwaite's last-over heroics provided a great finish to the World Twenty20 on Sunday. They are yet to shake off the hangover from the entertainment provided by the cream of world cricket and the Indian Premier League (IPL) frenzy is ready to grip them.
While the event, starting in Mumbai on Saturday, is part of everyone's summer schedule, not all stakeholders are sure what to expect this time. It remains to be seen if cricket fatigue casts a shadow after electrifying action in the last three weeks or it has left people thirsting for more.
As a product, IPL will lend more glamour, but in many aspects, the WT20 had a distinct edge. The format was dynamic and kept everyone on the edge of their seats; a five-minute spell could make the difference between glory and early exit. National fervour was unmatched with a billion people united behind the India team. Instead of IPL's Mumbai versus Kolkata, there was India versus Pakistan.
LIKE 2011
This IPL edition has some similarities with the 2011 edition, when it was staged immediately after India's World Cup triumph at home. The opening game of the league that season saw the highest TV ratings in the top six metros since IPL 1 in 2008, underlining how the subcontinent's appetite for cricket was unsatiated.
One good indicator is the market reaction this time.
"It's not like the 2011 World Cup, then we had won, here we only reached the semifinal," says Jatin Sareen of popular bat brand Sareen Sports. "But it is good cricketing time. The IPL will ensure cricket stays in the minds of the public. The feel good factor is there."
Sareen says IPL has an advantage over World T20 in terms of scheduling. It is being played during the summer holidays. School and college exams were on during the WT20.
SLOW BUILD-UP
Niranjan Shah, a senior cricket Board member, however, says he won't be surprised if people take a while to warm up to the IPL. "The interest will be there, (but) the build-up might be a bit slow for the first four-five games."
The initial draw will be the two new sides – Rising Pune Supergiants and Gujarat Lions. There will be lot of interest to see MS Dhoni and Suresh Raina, former teammates who this time lead the new outfits.
"For Rajkot, I am expecting a full house," says Shah, who heads the Saurashtra Cricket Association. Gujarat Lions are based in Rajkot.
The IPL is packaged more as family entertainment. The fans are not as passionate as they are when India play. However, former India spinner Maninder Singh has enough reasons to follow IPL.
"The T20 entertainment carries on. If there are Test series one after the other, that can be overkill. T20 is a three-hour product like a movie; you watch, enjoy and come back for the next.
"I am looking forward to watching Indian talent. You can't judge the skills of players through this format but what you can check is his temperament, how he handles pressure. From his body language, you can make out if he has the mettle.
"And this time we have two new teams, so people will be keen to see how the Chennai Super Kings and Rajasthan Royals players perform in other teams."
The stakeholders keep their fingers crossed. Ultimately, it's the numbers that count.
Close