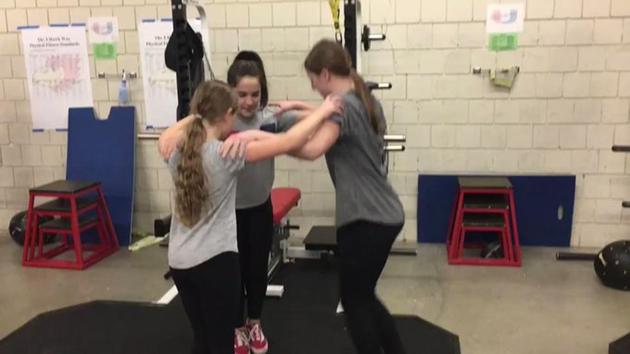 Heard about #TriangleChallenge dance trend that's taken over the Internet?
Videos showing netizens doing the challenge are going viral
By HT Correspondent
UPDATED ON MAR 15, 2019 05:05 PM IST
Flossing, dabbing and the Kiki Challenge are all things of the past now. The newest dance trend to have taken over the Internet involves three perfectly coordinated people pulling off the #TriangleChallenge. This dance style may not be the easiest to master but people on the Internet can't stop trying it. The result? Dozens and dozens of videos showing netizens doing the challenge.
According to several reports, the whole thing started back in February and picked up momentum. Now, it has created something of a stir online and has people grabbing their favourite dance partners to try it.
The challenge require three people standing in a triangle with their arms on each other's shoulders. Then, with some insane coordination, all three hop together, every person taking a turn to hop towards the middle of the triangle. Remember, they need to pull this off without banging into one another.
Take a look at the tweets shared by people:
So what about you? Have you tried this yet?
Topics
Close