After madrasa revamp move, BJP govt exempts Muslim teachers from night camps
Exemption given as training camp dates coincide with Ramzan.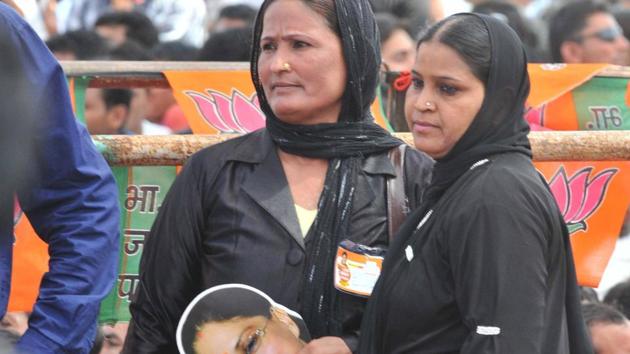 Updated on May 21, 2018 10:59 PM IST
The Rajasthan government has exempted Muslim teachers from night stay at residential training camps, a move seen as the BJP's attempt to reach out to the minority community ahead of assembly elections.
The decision comes a week after state social justice minister Arun Chaturvedi announced modernisation of 500 madrasas in the state.
The state education department is holding six-day training camps for elementary school teachers in separate lots. The camps that started on May 14 will continue till June 30.
The department has issued an order exempting Muslim teachers from staying overnight at the camps as the dates coincide with Ramzan. The Muslim teachers will have to attend the academic sessions during the day and will be allowed to leave in the evening.
Rajasthan Council of Elementary Education deputy commissioner Priya Balram Sharma said the trainees observing Roza would be allowed to leave after the academic session.
In some districts, teachers from all the communities have protested against night stay in training camps, saying the department has not ensured facilities for women at the venues.
Training sessions will be held from 9am to 6pm, and teachers will have to stay at the camps in the night. The education department has installed bio-metric machines at the venues to ensure teachers' presence during night time.
A week ago, the state social justice department had announced that madrasas would be developed with latest infrastructure and technology under Adarsh Madarasa Yojana announced in the budget by chief minister Vasundhara Raje.
"A committee to be headed by district collector will select the madarsas, and resources and technology will be provided to them based upon its recommendation," the minister said.
Political analysts said the government should consult stakeholders before taking major decisions. "Unilateral decisions cannot be introduced even if it is beneficial for the community. The camps could have been held after Ramzan," political analyst Rajiv Gupta said.
"Modernisation of madrasas is a good idea as goal of education is to make students more rational, but again the stakeholders should be taken into confidence first and it should not be imposed upon the community," he said.
In another decision, the state BJP's minority morcha workers have been instructed to create awareness about government schemes among the minority community members during the holy month of Ramzan.
The BJP lost by-elections in two Lok Sabha constituencies of Alwar and Ajmer that have sizeable Muslim population. The state polls are slated for December this year.
Close Story
Personalise your news feed. Follow trending topics