Anandpal's family seeks CBI probe; native village protests killing
Updated on Jun 25, 2017 07:23 PM IST
A day after the gangster was killed in a police encounter, tension erupts in his native village Sanvrad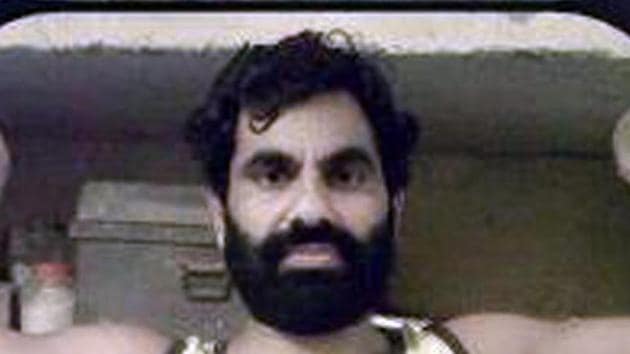 Tension erupted in Sanvrad, the native village of Anandpal Singh on Sunday, a day after the gangster was killed in a police encounter.
Singh's family refused to take his body and are demanding a CBI probe into his death. "We haven't received anything in written," said Nagaur SP Paris Deshmukh. He added that 31 people have been taken into preventive custody after the stone pelting incident.
Despite the many criminal cases against him, Singh, who was shot dead by the police after a gun battle in Churu district on Saturday night, was considered a hero by many, particularly the youngsters in his village.
According to the police, more than 500 people pelted stones and attacked the police in Sanvrad, which is situated in Nagaur district of Rajasthan.
"In the afternoon, around 500-700 people started pelting stones and vandalising property. They also attacked the police and injured two officials, including the station house officer of Jaswantgarh police station," Narsi Lal Meena, circle officer, Didwana said.
The police had to resort to firing tear gas shells to control the crowd.
"The protesters vandalised a police car and tried to assault police personnel," said Meena.
The police said that the protestors also created a traffic jam in the Kishangar Hanumangarh highway.
"We have initiated talks with the protesters and the situation is under control. Both the policemen who were injured in the attack are receiving treatment," said the circle officer.
Meanwhile, the Ravana Rajput community, to which Anandpal Singh belonged, also staged a protest and demanded a CBI probe into the incident.
"The SOG has killed Anandpal Singh in a fake encounter," alleged Umed Singh Tanwar, the state president of the community.
Personalise your news feed. Follow trending topics