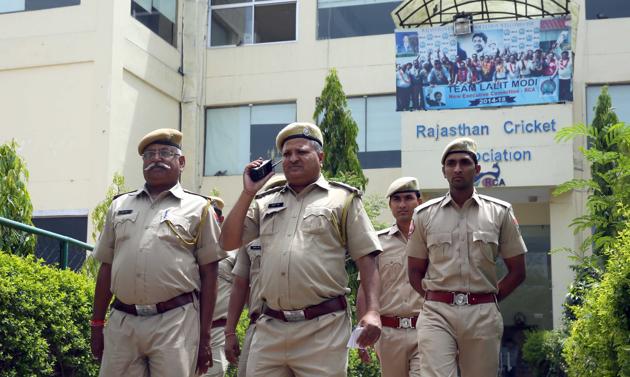 HC tells Rajasthan Cricket Association to hold polls on May 29
The Rajasthan high court directed the Rajasthan Cricket Association (RCA) on Tuesday to hold elections on May 29, a decision that could deal a setback to the Lalit Modi faction in the sports body
UPDATED ON MAY 02, 2017 09:16 PM IST
The Rajasthan high court directed the Rajasthan Cricket Association (RCA) on Tuesday to hold elections on May 29, a decision that could deal a setback to the Lalit Modi faction in the sports body.
The RCA is headed by former IPL commissioner Lalit Modi who lives in London following charges of money laundering. His son Ruchir is running for the post of president.
RCA elections, slated for April 26, were called off on April 22 on the ground that the provisions of the state Sports Act did not conform to the recommendations of the Lodha Committee, under which the polls were to take place.
A few provisions of the Supreme Court-appointed Lodha Committee, such as the appointment of an ombudsman and age cap of 70 years for fighting elections, were not in accord with the Sports Act.
Election officer AK Pandey called off the polls, saying since the registrar of co-operative society has refused to ratify the amendments in the constitution of RCA, all poll-related proceedings would be stopped.
It was alleged that amendments in the RCA constitution were adopted by the AGM recently to make Ruchir eligible for the post of president.
The high court gave the directive after hearing a plea of Bhilwara District Cricket Association (BDCA) president Rampal Sharma who is a candidate for the RCA top job.
In his petition, Sharma had said the RCA elections were cancelled without taking the executive committee into confidence.
High court judge KK Ranka said, "The election process will not be stopped and it will now be held on May 29. However, the results will not be disclosed until the issue is settled in the court."
The high court will release a press note (notice) regarding the RCA elections on May 6 and the poll process will start again.
Sharma said the process had started and he had filed the nomination for president's post, but suddenly the RCA stopped the elections process.
"They wanted to extend the elections because they do not have sufficient number of voters, and also do not trust their voters," he said, adding that he had full faith in judiciary.
"Nagaur District Cricket Association (NDCA) secretary and Modi's man Rajendra Singh Nandu have joined us," Sharma said.
"This decision will give a new way to the RCA," he said adding that the nominations will start from May 25-26.
Close