Rajasthan govt to give two 'expensive' drugs free to TB patients
While a six-month course of one drug costs Rs 1 lakh, another is Rs 58,000.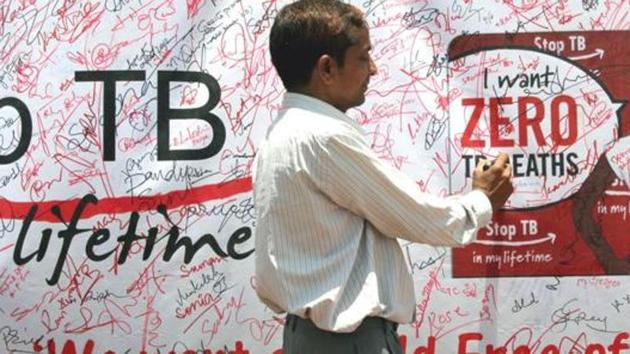 Updated on Mar 23, 2018 10:10 PM IST
In a couple of months, multiple drug resistant (MDR) tuberculosis (TB) patients in Rajasthan will get two expensive drugs free of cost.
Health minister Kali Charan Saraf said that the drugs bedaquiline and delamanid that have been proved successful in treating MDR TB and extensively drug resistant (XDR) TB in western countries will be soon introduced in India. "These drugs will be available free of cost to drug resistant TB patients in Rajasthan in next two or three months at all the six government medical colleges."
As per medical and health department data, Rajasthan has 1,06,947 TB patients of which 84,537 were from government hospitals and 22, 410 from private hospitals from January 1 to December 31, 2017.
Dr Narendra Khippal, senior professor, Institute of Respiratory Diseases, Sawai Man Singh Medical College, Jaipur said that tuberculosis is transmitted through the air, when TB patients cough or sneeze. Most infections do not show symptoms and is latent, but about one in 10 latent infections eventually progresses to active diseases, which, if left untreated, turns fatal.
"A person with active but untreated tuberculosis may infect 10–15 (or more) people per year," he said.
Dr Khippal said that, earlier, detecting MDR TB through conventional method was a time consuming process. The result of mycobacterium culture and sensitivity of sputum used to come in 2-3 months. But with introduction of cartridge based nucleic acid amplification test (CBNAAT) labs, the test results come within 24 hours, making the diagnosis easy. CBNAAT machines have been set up in the state over the last 8-9 months, he added.
He said, "These two drugs, bedaquiline and delamanid, will prove effective in treating drug resistant TB. India will be getting these medicines on donation for a year, as these medicines are very costly--six month course of bedaquiline will cost Rs 1 lakh, while six month course of delamanid will cost Rs 58,000."
Close Story