Rajasthan plans mega start-up incubation centre
Jun 06, 2018 10:24 PM IST
Bhamashah Techno Hub will have the capacity to accommodate 700 start-ups
The Rajasthan government will launch Bhamashah Techno Hub, one of the largest incubation centres in the country with a capacity to accommodate 700 start-ups, to give innovation a boost, officials said.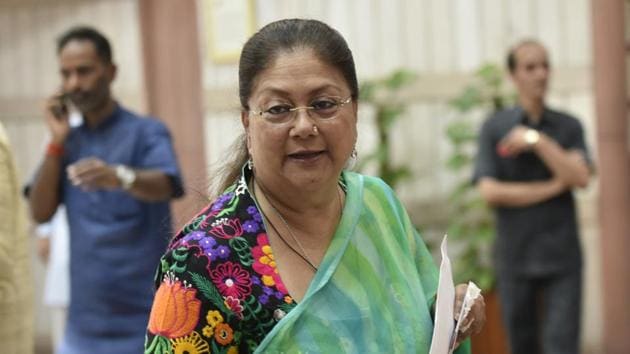 Chief minister Vasundhara Raje will inaugurate the hub, spread over more than one lakh square feet area, in July. The aim is to provide a platform to boost start-ups in Rajasthan by providing world-class infrastructure, advisory support and funding – all at one place and free of cost.
"Providing state-of-the-art facilities free of cost to start-ups will give a jump-start to entrepreneurs of Rajasthan and enable them to prove their mettle to be leaders not just in India, but across the world," said Akhil Arora, principal secretary of the state department of information technology and communication.
To state government has also announced a Rs 500-crore fund to strengthen the startup ecosystem in Rajasthan. The start-ups will be innovative, knowledge-based and emerging technology ventures. Selection of start-ups is currently underway and the department has so far received more than 350 applications.
"Every start-up is assessed using the Qrate assessment framework; they are assessed based on a set of parameters before they are given space," said an IT department official.
The facilities at the hub will include high-speed internet, world-class workspaces, video-conferencing rooms, individual and shared offices, apart from other infrastructure.
The state government will also provide full-time onsite mentors for the overall growth and promotion of start-ups. Mentors are experts with a background in having set up or worked for start-ups.
Officials say the free-of-cost facility will allow the start-ups to focus on expanding their business. The hub will also have tinkering labs to foster curiosity, creativity and imagination in budding entrepreneurs and inculcate skills, such as adaptive learning computational thinking and physical computing through do-it-yourself mode.
The state government's flagship start-up programme, iStart, of which the Bhamaashah Techno Hub is a part, employs a three-pronged strategy to help start-ups gain momentum. Under iStart, about 70 start-ups are being currently incubated in Jaipur, Udaipur, and Kota.
The government is in touch with VCs, angel investors and financial institutions. Start-ups also get the opportunity to showcase their ideas and ventures at international industry events abroad.
Participating start-ups will be initially housed at the Bhamashah Techno Hub for four months, which can be extended after evaluation.