Acid bulbs thrown from taxi in Kolkata, five women among six injured
Hindustan Times, Kolkata |
HT Correspondent
May 07, 2018 11:15 PM IST
Police said the accused attacked people indiscriminately and no one in particular was the target.
Six people, including five young women, were injured after unidentified men threw acid at them from a moving taxi on Sunday night in a middle-class neighbourhood of south Kolkata, eyewitnesses and police said on Monday.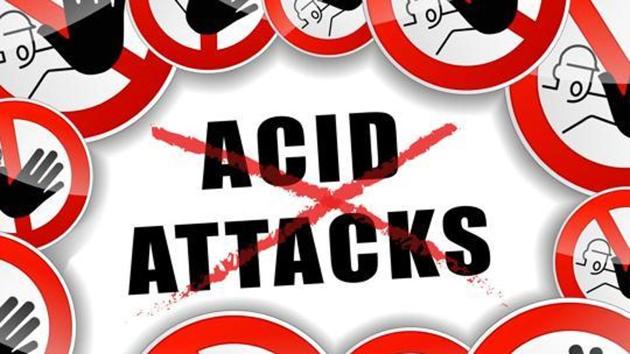 The incident took place between 9 and 9:30 pm along Panditia Road in the West Bengal capital where unidentified men threw acid bulbs at passersby. They attacked people indiscriminately and no one was the target, in particular, police said.
"We were returning home with my friend around 9 pm. A yellow taxi approached us and the driver extended his hand and threw something that hit me at the right of the face. There was a sharp burning sensation. I cried out and rushed home to splash water," a young woman from the locality said.
She added that the liquid also hit one of her friends accompanying her. "A daughter of one of my friends was also attacked from the taxi. But she escaped with minor injuries," Jayanta Das, a resident of Panditia, said.
"We have not heard of any such attack in this entire area," said Das, who has been living in the neighbourhood for the past fifty years. The victims were taken to Ramakrishna Mission Seva Prathisthan Hospital and then to SSKM Hospital, where they were discharged after first aid. No one has been arrested yet.
"The taxi was intercepted but the driver managed to flee. A case has been registered at Rabindra Sarovar police station," Meeraj Khalid, Kolkata Police's deputy commissioner (south), said.
The police have interrogated the vehicle's owner, who told them that its driver, Riki Mondal, lived alone in a rented room nearby. However, the police found Mondal's place locked when they went there on Monday morning. A police officer, who did not want to be named, said they are trying to ascertain the nature of the liquid that was hurled at the victims as they did not suffer serious injuries but complained of a burning sensation after being attacked. There could have been three to four men inside the taxi, the officer said after the police spoke to eyewitnesses.
Police are also checking the closed-circuit television or CCTV camera footage from the entire stretch from Panditia to Kalighat where the taxi was intercepted, the officer added.
Bikramjit Sen, deputy director (headquarters) of Acid Attack Survivors Foundation India, said even though West Bengal has become the "acid attack capital of the country", the incident was a "very rare one".
"In 2016, 82 cases of acid attack took place in Bengal out of a little more than 300 in the entire country. About three years ago, we heard of an incident where a youth threw acid targeting a window of a moving train," Sen said.