Bengal moves closer to setting up India's second dolphin community reserve
Oct 13, 2016 10:11 AM IST
About 3,100 to 3,200 Gangetic dolphins that are found in the Ganges, Brahmaputra and their
The state forest department has moved an inch closer towards setting up its own Gangetic dolphin community reserve in the River Hooghly. If everything goes according to plan, this will be the second reserve for this species in the country.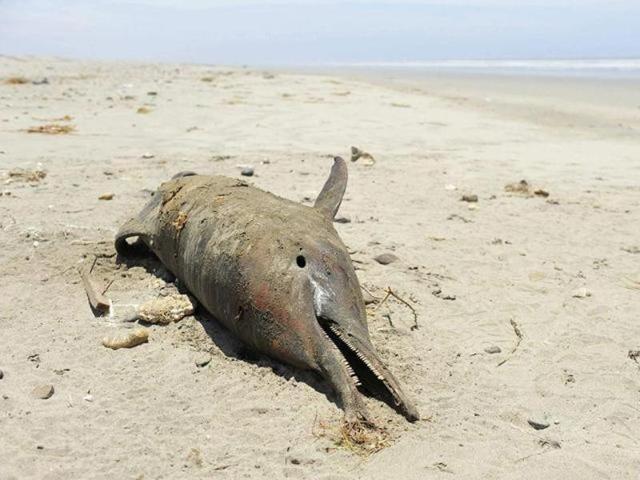 The proposal to set up a community reserve to protect the Gangetic dolphin along the entire stretch of Hooghly was floated exactly a year ago during the last state wildlife advisory board meeting chaired by the state forest minister.
Read: THE GANGA'S MISSING DOLPHINS
"We have already prepared a detailed project report and have held discussions with some of the local communities that would play a lead role in this project. The report would be placed in the next advisory board meeting expected later this year," said Binay Krishna Barman, state forest minister.
According to estimates, around 3,100–3,200 Gangetic dolphins are left in the wild in India. They are found in the Ganges and Brahmaputra and their tributaries. Around 500 are left in Bangladesh and another 50 in Nepal.
Just as the tiger represents the health of the forest, the snow leopard represents the health of the mountainous regions, the presence of the dolphin in a river system signals its good health and biodiversity. Conserving the dolphin will in turn ensure healthy river ecology.
Read: Gangetic Dolphins to get counted at last
"India's first dolphin sanctuary, Vikramshila Gangetic Dolphin Sanctuary, was declared in 1991 over a stretch of 50 km from Sultanganj to Kahalgaon in Bihar. If Bengal comes up with its own reserve it would be the second such reserve in the country. This is indeed a positive move. There is, however, a ban on setting up dolphinariums — large aquariums housing trained dolphins to attract tourists — in India," said R K Sinha, who headed the working group for preparation of the Conservation Action Plan for the Gangetic River Dolphin (2010–20). Sinha is regarded as the 'Dolphin Man of India'.
A "community reserve" is a new category of protected area that was introduced in the year 2002, to protect endangered animals living outside national parks and wildlife sanctuaries. A state government can declare a private or community land as a community reserve where a community volunteers to conserve wildlife and its habitat.
Read: Yes, minister! Gangetic dolphins got blind because of pollution: Water ministry
"There are around 26 community reserves in India to protect birds, antelopes and other animals. But a dolphin community reserve is rare. Meghalaya has the maximum community reserves in the country. Bengal had none," said H S Singh, a member of the national board for wildlife.