Mamata Banerjee pulls up private hospitals, to set up a health regulatory commission
Feb 22, 2017 03:21 PM IST
The chief minister pulled up private hospitals for overcharging and shoddy treatment.
"Is the kidney racket still going on in your hospital?" lashed out chief minister Mamata Banerjee leaving the representative of one of the prominent private hospitals of Kolkata fumbling for answers.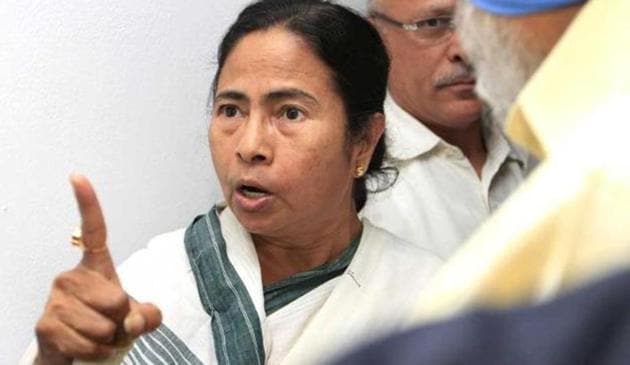 In a meeting at the Town Hall with the top representatives of dozens of private hospitals and nursing homes of the state, the chief minister uncorked her acerbic best, hauling them up for overcharging patients and shoddy service that constitutes one of the most popular grievances in society.
The administrative meeting was telecast live on television channels.
She also said that a West Bengal Health Regulatory Commission will be set up under a retired judge. The Bill will be introduced on March 3.
"I was speaking with someone from Bangladesh. They told me that they are thinking of not sending patients to your hospital. You charge exorbitantly high," Mamata Banerjee told Rana Dasgupta, the COO of Apollo Gleneagles Hospitals. The official tried to answer her queries but faced a torrent of allegations from the chief minister.
"I will not allow any kidney racket, or baby racket, to run in Bengal," she remarked while speaking said to authorities of Medica Superspeciality Hospital. (Incidentally, CID had investigated a case of alleged kidney racket against the hospital. The case is subjudice.)
The immediate trigger for the meeting was the vandalism in CMRI, a premier hospital in south Kolkata, by an angry mob that complained of shoddy treatment leading to the death of a girl, but the chief minister made it clear that the state government has to bear the expenditure of the treatment of MLAs many of whom are treated in the private hospitals.
The chief minister also pulled up Belle Vue Clinic, a private hospital where she, her nephew Abhishek Banerjee and other Trinamool Congress leaders were admitted.
She said both the government and the state assembly conducted surveys of private hospitals and nursing homes. Of a total of 2,088 hospitals and nursing homes, 70 were issued show cause notices in Kolkata and 33 had their licenses cancelled.
"We condemn acts of vandalism in hospitals, but you must understand that your business should be devoted to serving people. But there are so many complaints of exorbitant and inflated bills. For simple ailments patients have to go through an array of diagnostics tests. If one has fever, they will test your from head to toe. Emergency patients are turned down in private hospitals," remarked Mamata Baneerjee.
She also recounted a personal experience. "I was once admitted in a hospital. I had a MRI scan and was operated upon. Later I consulted a local doctor who told me that the hospital tested even the body part that was removed," she said.
She urged the hospitals to follow the government model to launch subsidised pharmacies and diagnostic centres for poor patients.
The chief minister also stated that West Bengal Clinical Establishment Act has to be modified and lent more teeth.
"The West Bengal Health Regulatory Commission will have representatives of private hospitals, health department, consumer affairs department, doctors and police representatives," said the chief minister.