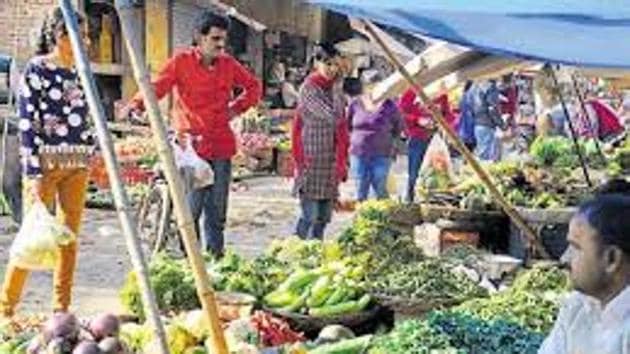 New Year may see veggie prices skyrocket in Kolkata, warns CM's task force member
Vendors association and ministers warn that cash crunch has hit farming and supply to markets may come down.
PUBLISHED ON DEC 27, 2016 11:09 AM IST
Although now low, prices of winter veggies are all set to take a U–turn and hit the roof in the New Year. Experts and traders association have warned that prices may rise from mid-January and may even be double the normal rates.
Vendors associations and ministers in Bengal warned that demonestisation will have a long-term effect well into 2017. Following the cash crunch, cultivation in Bengal has dropped and in many places harvesting has also not been possible.
"Now prices are low. But by mid-January or January-end, prices of vegetable are set to rise. This is because supply will fall. In the subsequent months prices may also double. The November-December crop has been hurt badly due to lack of cash. In many places the standing crops of vegetables have been damaged because farmers have not been able to employ labourers to harvest them," said Kamal Dey, working vice-president of All-Bengal Grocers Vendors' Association and a member of the chief minister's task force.
"Farmers are distressed. When supply will come down, naturally there will be a scarcity in the market and prices will shoot up," said Rezzak Mollah, state horticulture minister.
"We are yet to tabulate the estimates, but it is true that due to demonetisation the agricultural community has been affected. Crop production has dropped," said Purnendu Bose, state agriculture minister.
During winter Bengal produces a huge amount of vegetables such as cabbage, cauliflower, raddish, mustard green, hyacinth bean, carrots, peas. According to vendors' association, in Kolkata alone per day over 100 tonnes of cauliflower and cabbage is brought to the market.
Following demonetisation, farmers in many areas could not go for the winter crops as they could not buy seeds and fertilisers in time. Moreover in many areas, the produce is still out there in the fields as farmers cannot pay cash to labourers to harvest them.
"Farmers are calling up wholesalers and vendors and asking them to take the produce from the fields. Each labourer takes around Rs 300 a day. If one needs 15 labourers, imagine the cash needed. In villages the cash crunch is more acute than in urban areas," said Dey.
The wholesale market of vegetables in Kolkata is also in the doldrums. The market is running on credit since November 8 when Prime Minister Narendra Modi announced his demonetisation drive. But wholesalers fear that it would be not possible to go on working with piling credit in the coming months.
"The big wholesalers buy veggies in bulk at Rs 2-4 lakh a day. The retailers pick from them. There is no cash so the system is running on credit. But it is difficult to carry on in credit mode in the next few months," said Dey.
Close