Prateek Sadhu: DIY pizza
Jan 20, 2023 10:07 PM IST
DIY PizzaQ Any tips for making pizza at home? —Pranav, via InstagramI love sourdough pizza
DIY Pizza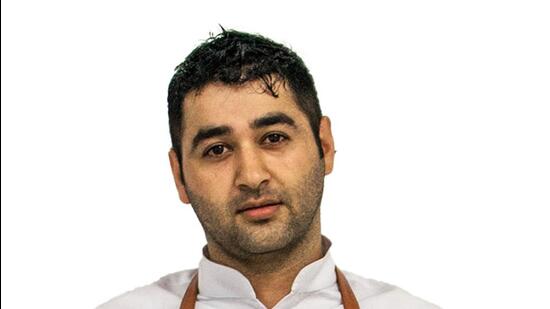 Q Any tips for making pizza at home?
—Pranav, via Instagram
I love sourdough pizza. Look up a recipe for the dough online, and add some yoghurt and sprite while kneading. This helps to accelerate the fermentation. I would also suggest that you make the pizza dough one day prior to give it time to sit and rise, and get that sourness. Make sure the dough is hydrated and not stiff.
For the tomato sauce, use a lot of garlic and olive oil. Take a couple of hours and slow cook your tomato sauce. Don't be in a rush. The more you cook it, the more the flavours will come out. Use some basil to finish the sauce.
Always use fresh mozzarella and slice it a day before and store it in the fridge, because it has high water content and could be very liquid-y. This way, you will get a nice mouth feel of the cheese.
Make sure your oven is very hot—450 degrees. Preheat it.
Last, and not the least, use your hands while eating pizza. Please.
Known for making a mark in the world food scenario with his previous restaurant Masque, and his focus on indigenous Indian ingredients, Prateek now is working with a lot of Indian communities to research for his next venture
From HT Brunch, January 21, 2023
Follow us on twitter.com/HTBrunch
Connect with us on facebook.com/hindustantimesbrunch